What's better than Pirates and Mermaids? Ghostly pirates and mermaids, of course! Come to our One-Day Only festival and see Captain Hook use the magic of Never-Neverland to bring historical pirates back from the dead!
From 11 am-7 pm, get ready for some pirate/mermaid-themed entertainment, vendors, games, and lakeside historical pirate tours. There's even an "ARRRRR"- rated Pirate Ghost walk and more!
Come see us at Tolgy Wood: Chesterfield Camp, 22 Sugar Hill Road, Williamsburg, MA.
Create Memories
See the wonder in your child's eye as they test their strength against a real knight, sing along with some pirates, or dance with a magical hoop. These are the moments they will always remember.
Become someone else
Whether ye be a fiersome knight, a beautiful mermaid or a scurvy pirate, we welcome all. Show off your best costume, or buy new pieces from our many talented vendors.
Immerse yourself in history
Learn about historical pirating and hear tales of the high seas.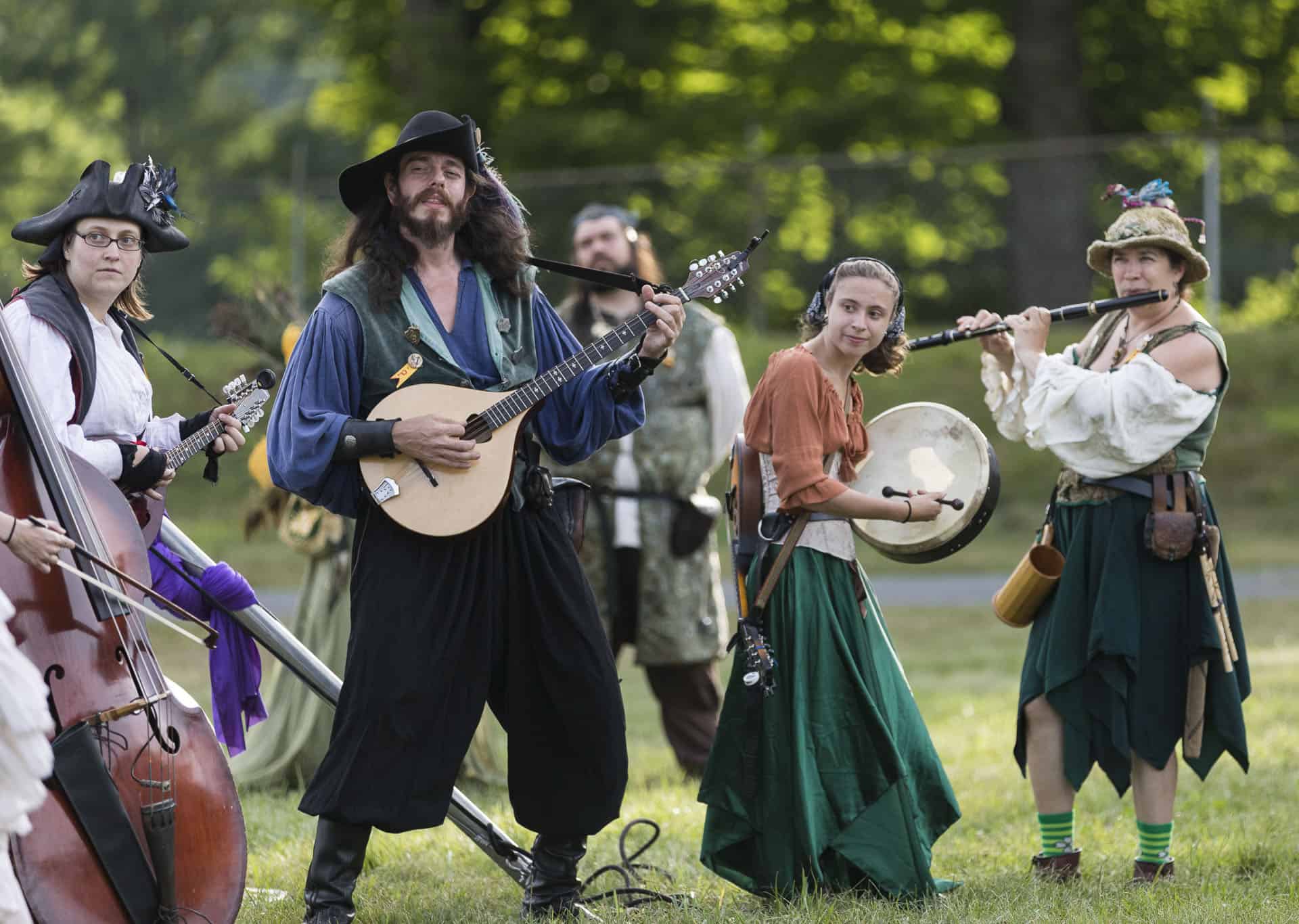 Entertainment
Sing along to your favorite sea shanties, listen to the adventures of a mermaid swim, and laugh as a Frenchman and and Englishman work out their difference at the point of a sword.
The Market
Shop maritime vendors, discover handmade goods, and meet local artisans.
Activities & Games
We have fun games for the whole family! Try your hand shooting an ancient missile weapon with sponge ammo, practicing your fencing skills with foam swords, or go on an "ARRRRR"- rated Pirate Ghost walk!
.
Adult pass
($10 at the gate)
Child Pass
($5 at the gate)
Festival Dates
Nov. 2
Festival Times
Saturday 11 a.m. to 7 p.m.
Directions
22 Sugar Hill Road, Williamsburg, MA 01026