2021 Merchants
Explore our magical marketplace.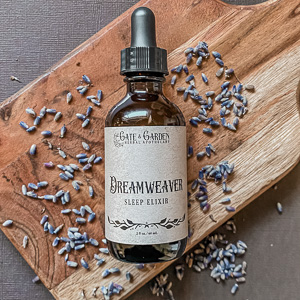 Gate & Garden Herbal Apothecary
Gate & Garden was born from a true love of earth, magic, reverence, and healing. Owned and operated by one-woman herbalist, Stephanie Hardie, the intentionally small-scale company is an ode to the devotion she holds for nature, herbalism, and integrative health. Based in coastal Massachusetts, Gate & Garden showcases the use of regional flora, almost exclusively utilizing locally and personally foraged or home-grown botanicals. By blending both researched and intuitive practices, Gate & Garden provides informed alternatives for how folks choose to treat their bodies and minds.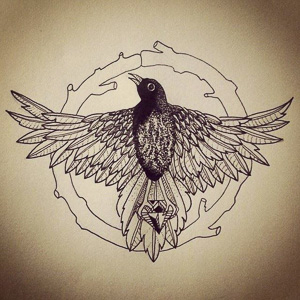 The Scavenger's Nest and KitCraft Leather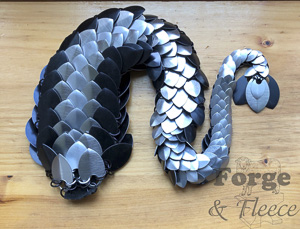 Forge And Fleece
I make and sell chainmail and scalemail armor, jewelry, toys and costume items. I have been making chainmail for nearly 20 years and scalemail more than 10.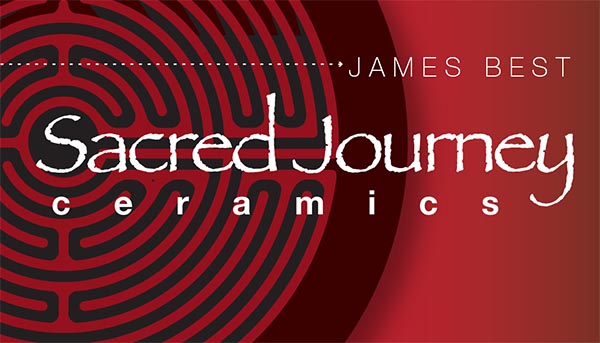 Sacred Journey Ceramics
Each and every step of the ceramic process is part of a Personal Inner Journey. After all the making and glazing, the long firing provides answers to many questions, even if it's not what we wanted to hear. So too, our souls are altered through "trials by fire". Some crack, some burn, but most are transformed into something wonderfully new and stronger.
I have been working in the design field for many years, and have found that the medium of clay has allowed me a more personal outlet for expression. Clay is a merging of form and spirit… the earth mixed with imagination. My stoneware pottery is meant to be enjoyed as much by use as by view. Whether it is that first sacred cup of coffee savored in the morning, a meditative journey undertaken by a finger gently following the curves of a labyrinth or the subtle messages I endeavor to impart in my Sun Faces, I strive to enhance the beauty of form with functionality.
All of the pieces I make, unless specifically noted, are food and microwave safe.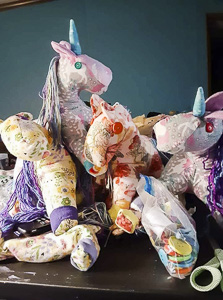 Magical Queen Nana
Hand crafts fun and enchanting wizard hats and wands for witches and wizards of all ages. Embroidered hats. Flags and banners. We also make unique plushies like my Unicorn with a baby in its belly. that will bring a smile to any child's face. Stop by and see what wonderful and fun items I have crafted up!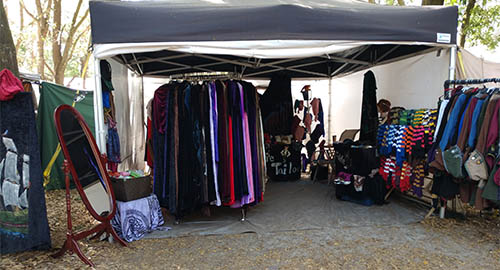 Fairie Tailor
We make almost all of our products. We have been doing ren faires and pirate shows for 20 years.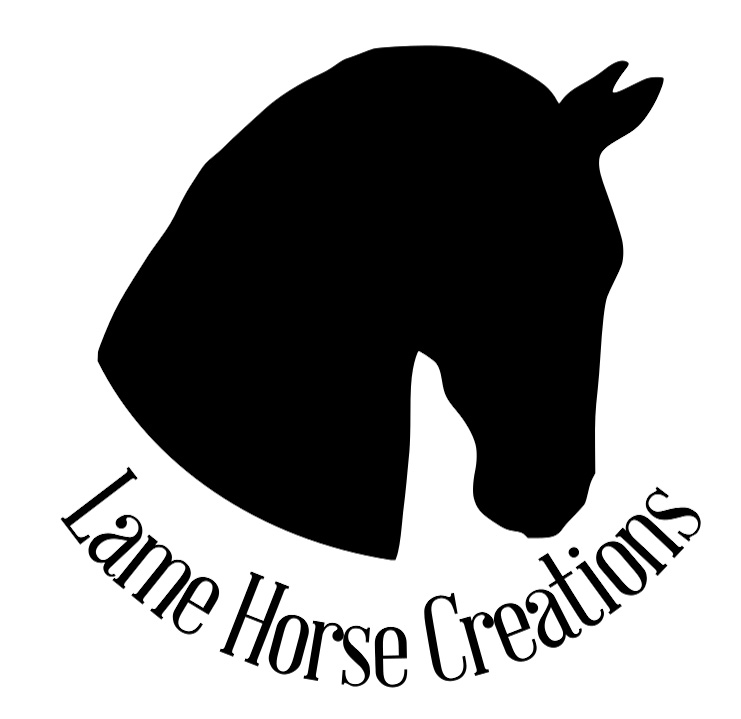 Lame Horse Creations
Lame Horse Creations is the less expensive alternative to historically accurate. We have clothing for faire patrons that will make you look like a lord or lady without spending all the gold in the coffers.
Aralia's Eclectic Accoutrements provides all kinds of additional items for you, including plush dragons to keep you safe at "knight".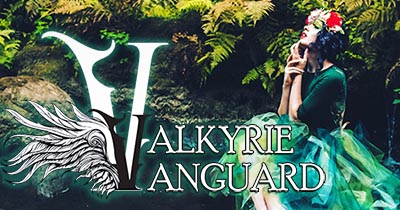 Valkyrie Vanguard
Handmade Flower Crowns, Crystal Tiaras, Horned Headdresses, and many other one of a kind hair accessories.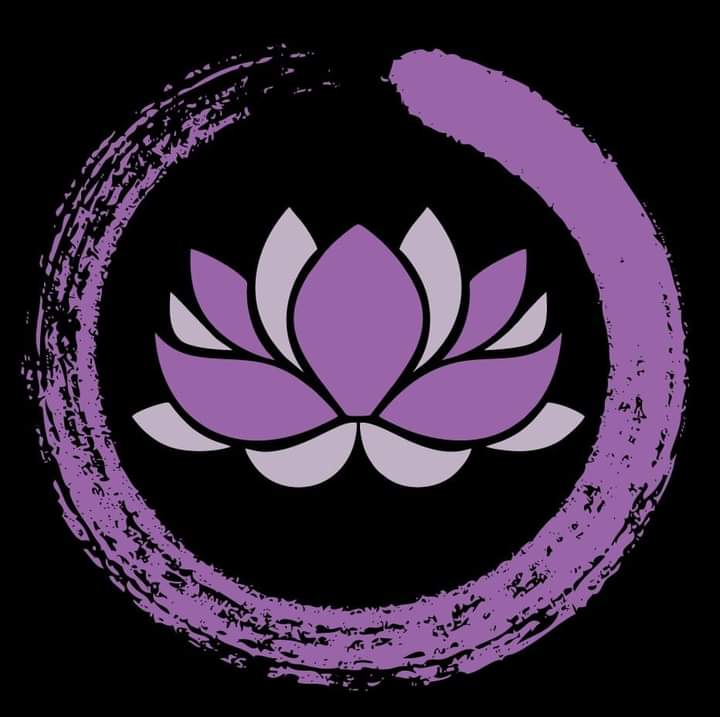 Awaken
Awaken is a wellness and healing arts center located in Adams MA. We provide what you need to improve your life's spiritual and physical well-being. We carry many healing Crystals charged with reiki energy. We have other beautiful items in our store to help you on your journey and with self-care.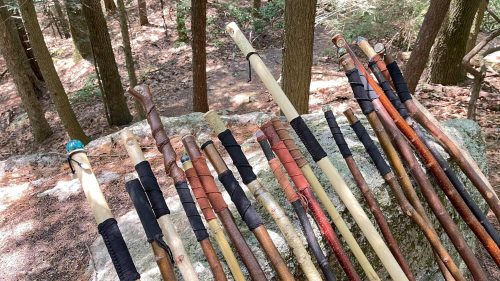 Wizards And Wanderers
Wizards And Wanderers offers walking sticks, magic wands, and Wizard Staffs imbued with the power of crystals, scrying spheres and mystical orbs. Our items are inspired by nature and built for practical use in hiking, cosplay, LARPing, and whatever else inspires you!
Handmade, one-of-a-kind, unique items, made to last! Custom orders and engravings are also available.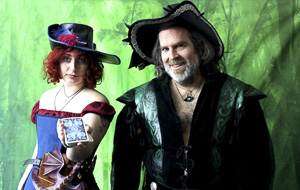 Lord Fafnir & Spawn Psychic Readers
Father-daughter psychics ready to divine your future… or your past. Can read separately or as a team. Specializing in card readings (tarot, oracle, playing cards), palm readings, past lives, numerology, and energy transfer. Provides readings for couples and children.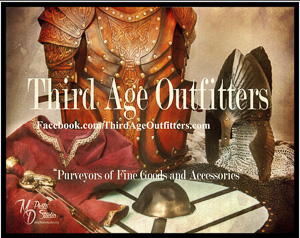 Third Age Outfitters
5th year returning vendor selling fine art prints, armor, and accessories for all your Renaissance needs.

Highland Ledge Farm
Great tasting, all-natural, gluten-free products made locally.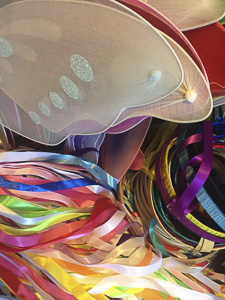 Wings & Things
Wings and Things has all your fairy and magical needs. For children and adults to find the perfect affordable accessory to be apart of the fair. Wings, crowns, masks all different styles and colors. The booth is also filled with home decor, jewelry, magical nerdy gifts.

Bold Archery Design
"We don't just build bows, We build imaginations." ​
A Traditional & Primitive Archery Shop we specialize in Hand Crafted Wood Bows & Arrows, Leather archery gear & of course Archery Lessons and Axe Throwing on our outdoor range;
​or at your home or local event venue within the Delaware Valley region.
​Now, we also offer a uniquely tailored Archery Wilderness School for the true adventurer.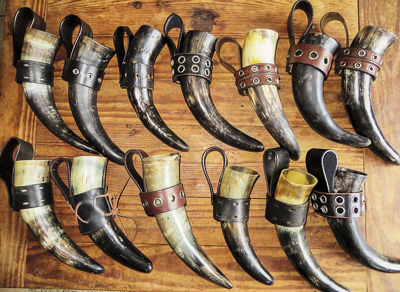 Thirsty Thor's
Viking style drinking horns worth plundering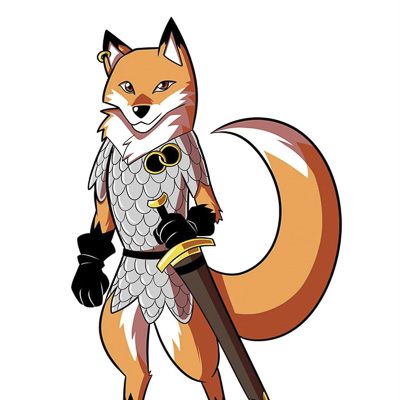 Linked on Fantasy
A little fantasy in everyday life! Our all handmade chainmaille jewelry, accessories and charms bring a beautiful pop of color and fun into every outfit. Made by a husband and wife, our products are backed by a lifetime repair guarantee, are adjustable to any size and completely customizable!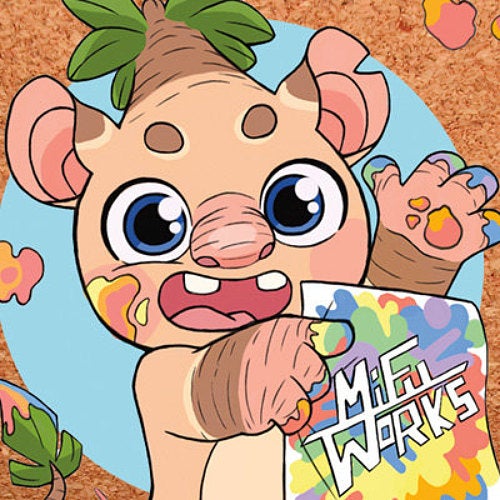 Miss MiFu's Mischievous Menagerie
Miss MiFu is excited to introduce to you her intriguing collection of bizarre creatures, most of all her botanical companions the Grubbins! Enter and behold the most adorable and fascinating forest dwellers who help bring the woodlands to you! Come visit her eccentric collection of creatures, charms, and artifacts and you too could take home a piece of her menagerie.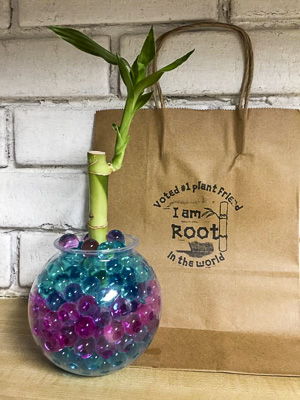 I am Root
Create your own magical planter with our rainbow assortment of watering orbs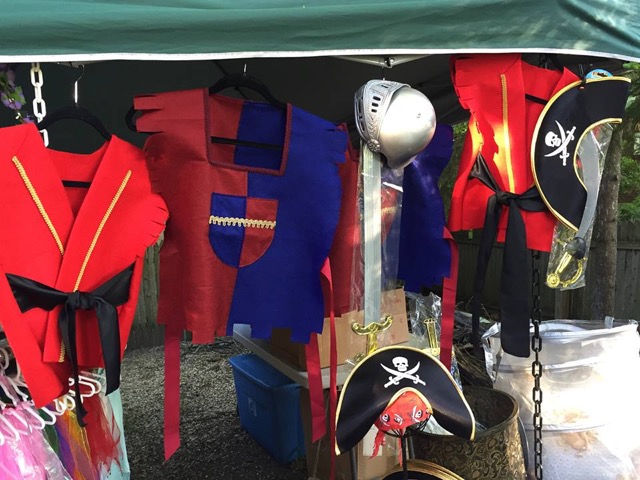 Enchanted Glen
Enchanted Glen offers a selection of unique ladies clothing suitable for both costuming and everyday wear, along with our own handmade kids costumes and fun accessories for Faire.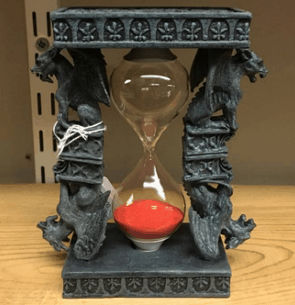 Tintagels Gate
Tintagels Gate is a medieval, magical, metaphysical shop!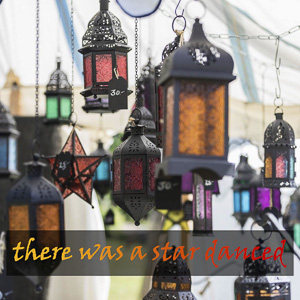 There Was A Star Danced
There Was A Star Danced is honored to bring you "enlightenment" in the form of lovely metal-and-glass candle lanterns for your home and person. Founded in 2016, they believe that you deserve beautiful things.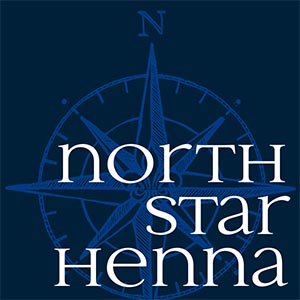 North Star Henna
North Star Henna is pleased to be honoring & celebrating henna history & tradition, hand-in-hand with worldwide cultures. Visit North Star for beautiful freehand henna and glitter body art applied directly to your person! Browse lovely, henna-inspired and design-decorated goods for your person and home, and shop from their exclusive, limited line of bath and body goods, including hand sanitizer!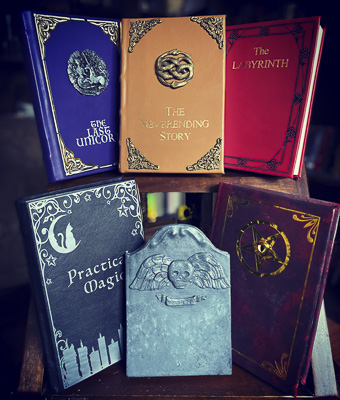 An Enchanted Fate
Bookish items for book dragons inspired by fate, fable and lore. Using traditional bookbinding techniques of old to breathe new life into ancient books and tablet covers.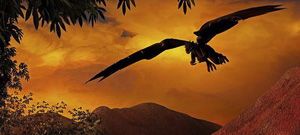 Dragon's Nest Designs
Dragon's Nest Designs is for those who seek fun and extraordinary gifts. We specialize in handcrafted Medieval, New Age, Fantasy jewelry, and Renaissance products and accessories. Our jewels bring positive energy and transport you to faraway lands and legends.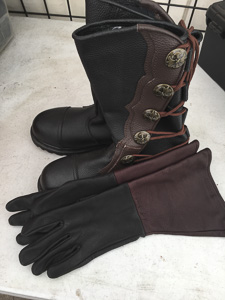 Just in Tyme Boots and Leather
Affordable Leather Boots, Hats, Gloves, Pouches, and More for Medieval, Renaissance, Pirate, Fantasy, Steampunk, Cosplay, or whatever you are into!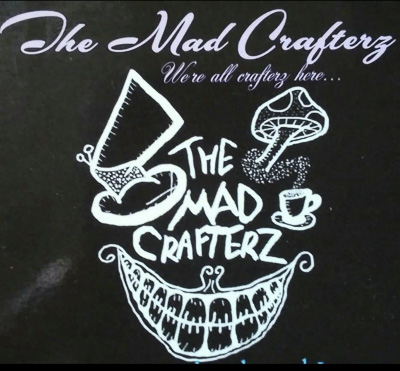 The Mad Crafterz
The Mad Crafterz formed in 2018. We each have a passion for creating. From glass etching to wood burning, painting and sculpted creations. There's something for everyone.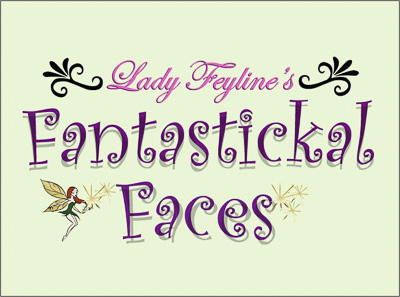 Lady Feyline's Fantastickal Faces
Lady Feyline is a face/body artist, offering children and adults traditional face paint designs, glitter artistry, and reusable face/jewels including unicorn and monster horns. She also offers affordable children's costuming pieces with package discounts. Transform your child or yourself into whatever you desire.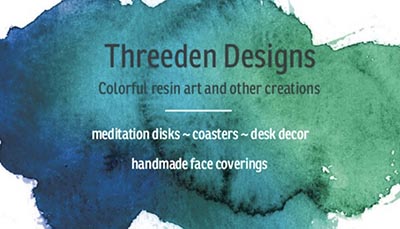 Threeden Designs
Colorful resin art pieces to use as fairy portals, meditation disks, coasters, chakra hearts, or to stare at and loose yourself in imagination.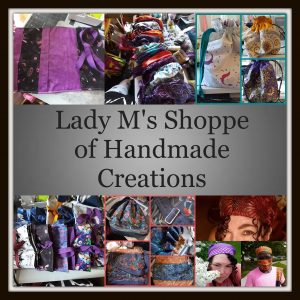 Lady M's Shoppe
Greetings! I'm Michele and this business is my silver lining for the year of the "plague". I started by sewing masks and this endeavor evolved into a wonderful little business. I make bags of various sizes, caps that have multiple uses. I also make bread bags out of linen, drawstring sacks and more. Stop by Lady M's to check out my wares. HAZZAH!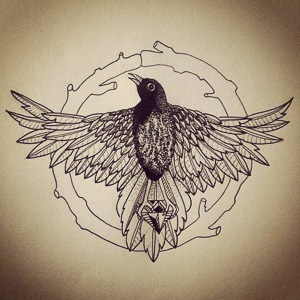 The Scavenger's Nest and KitCraft Leather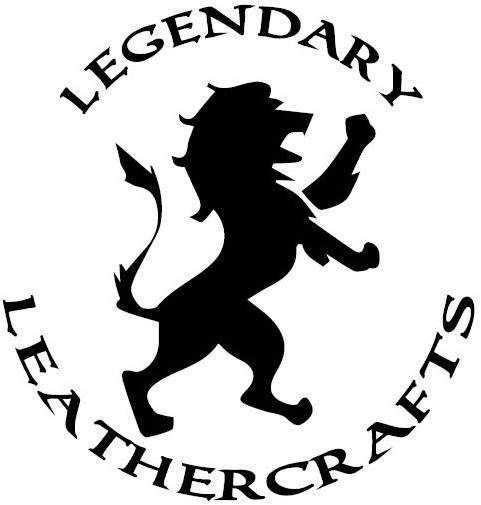 Legendary Leathercrafts
Legendary Leathercrafts specializes in handcrafted leather goods for Renaissance Faires, Larps and everyday use. We have been working leather for over ten years and really enjoy the creative process that goes into our pieces.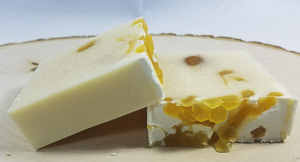 Freak Of Nature CT
A lovely stop along the road of adventure with soaps. Made with just the good stuff! All the goodness of hops, mead, and wine. So come stop by and enjoy.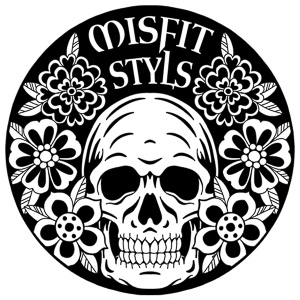 MisfitStyls
Artisan wood crafts and jewelry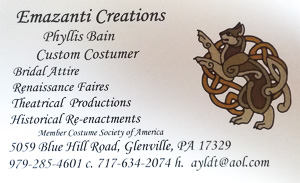 Emazanti Creations
Emazanti Creations is a partnership of artists creating historic period clothing, fantasy garb and exquisite beaded jewelry for lords and ladies, wenches and rogues. We provide exceptional customer service, excellent quality, and delight in fulfilling your custom requests.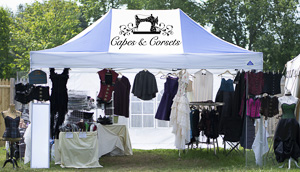 Capes and Corsets
Capes and Corsets specializes in custom capes and cloaks and Corsets for all body types and sizes.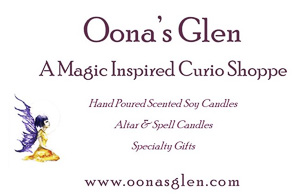 Oona's Glen
Oona's Glen handcrafts the finest curios with care and dedication. Based on the South Shore of Massachusetts, owner and master creator Paula Krystyna offers hand-poured soy wax candles, bath and body products, and other magic-inspired gifts. All items are charged with reiki and made with a touch of magic.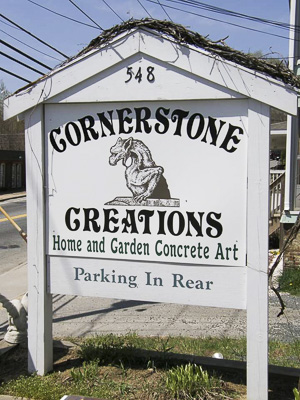 Cornerstone Creations
Offering a vast array of concrete statuary, wall and fence hangings, birdbaths, and feeders specializing in mythical, fantasy, gothic, pop culture and nature-inspired designs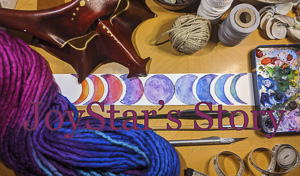 JoyStar's Story
Joy Star (Joy Auciello) is an eclectic artist and crafts person working out of Southern Vermont. Raised by New England artists, Joy learned from an early age a passion for detail and excellence in design. Currently, this passion is for fine, hand painted, leather masks depicting animals and plants both natural and fantastical. You will also find a variety of crafts that tell Joy Star's Story as it continues to unfold through creativity and artistry.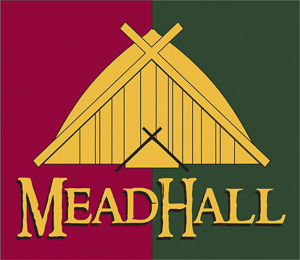 MeadHall Outfitters
A wide variety of fantasy and reenactment garb for women and men. Many custom and handmade items.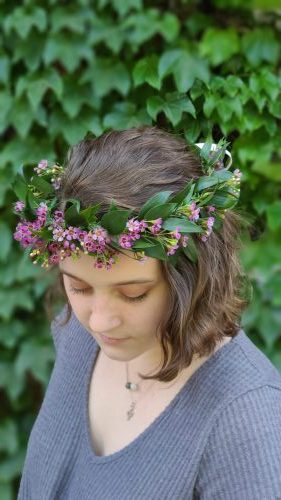 The Painted Poppy
Hailing from beautiful Vermont, The Painted Poppy specializes in handmade flower crowns crafted from the freshest of florals.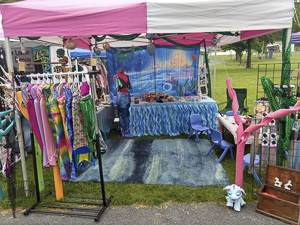 Mermaid Lagoon
Mermaid Lagoon sells Apparel and Accessories. Specializing in items for kids and childish adults. Find Walking Tails, Mermaid Jewelry, and some Pirate Treasures. If you are looking to make yourself into a Fantasy Being, Mermaid Lagoon is a great place to start. Stick around After Dark and see what Mermaids dream about…
Festival Dates
August 6-7, 2022
Festival Times
August 6th:
10am-7pm is Family Friendly Faire Fun!
7pm- 10pm is our 18+ Market After Dark
August 7th:
10am-7pm is Family Friendly Faire Fun and Pet Day!
Directions
97 Fairgrounds Road, Cummington, MA
Directions
97 Fairgrounds Road, Cummington, MA