Greeting from the Librarian
INTERACTIVE MYSTERY GAME
Clues will also be released every week.
Only MARF patrons have access to all the links.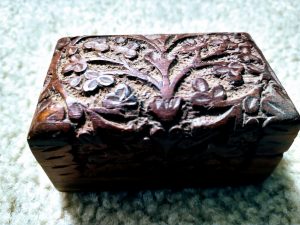 After greeting you the Librarian hands you an intricately-carved, wooden box. She refuses to speak of it if you try to ask her any questions.
Festival Dates
August 5-6, 2023
Festival Times
Saturday August 5th:
10am-7pm is Family Friendly Faire Fun!
7pm- 10pm is our 18+ Market After Dark
Sunday August 6th:
10am-5pm is Family Friendly Faire Fun and Pet Day!
Directions
97 Fairgrounds Road, Cummington, MA
Tolgy Wood: Chesterfield Camp
Cummington Fairgrounds