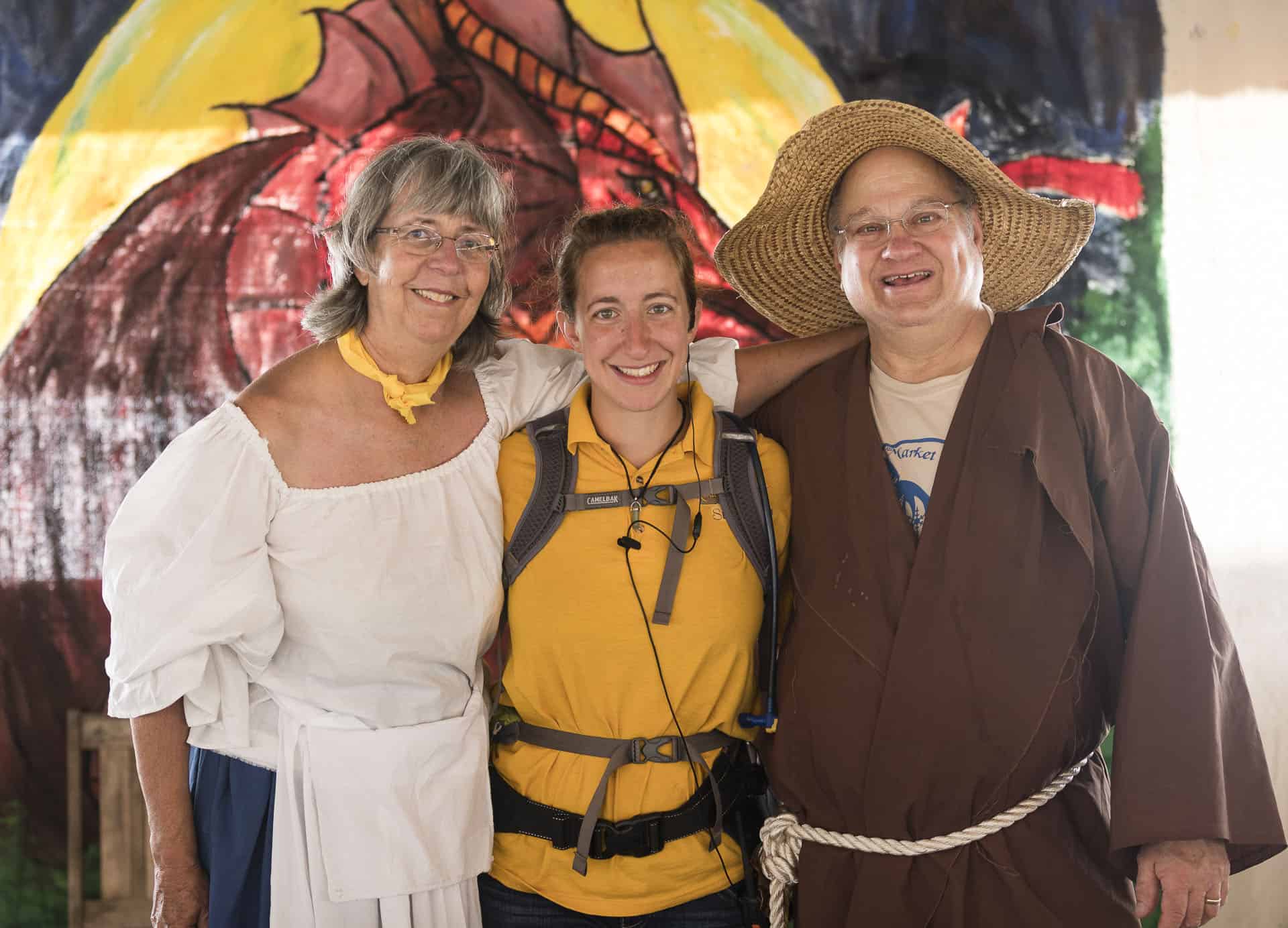 Setup Crew:
If you're good with a hammer, saw, measuring tape and simple outdoor work we could use your help setting up indoor spaces, signs, games, etc., starting a day or so before the Market opens on Saturday, August 7th.
*This may require some heavy lifting.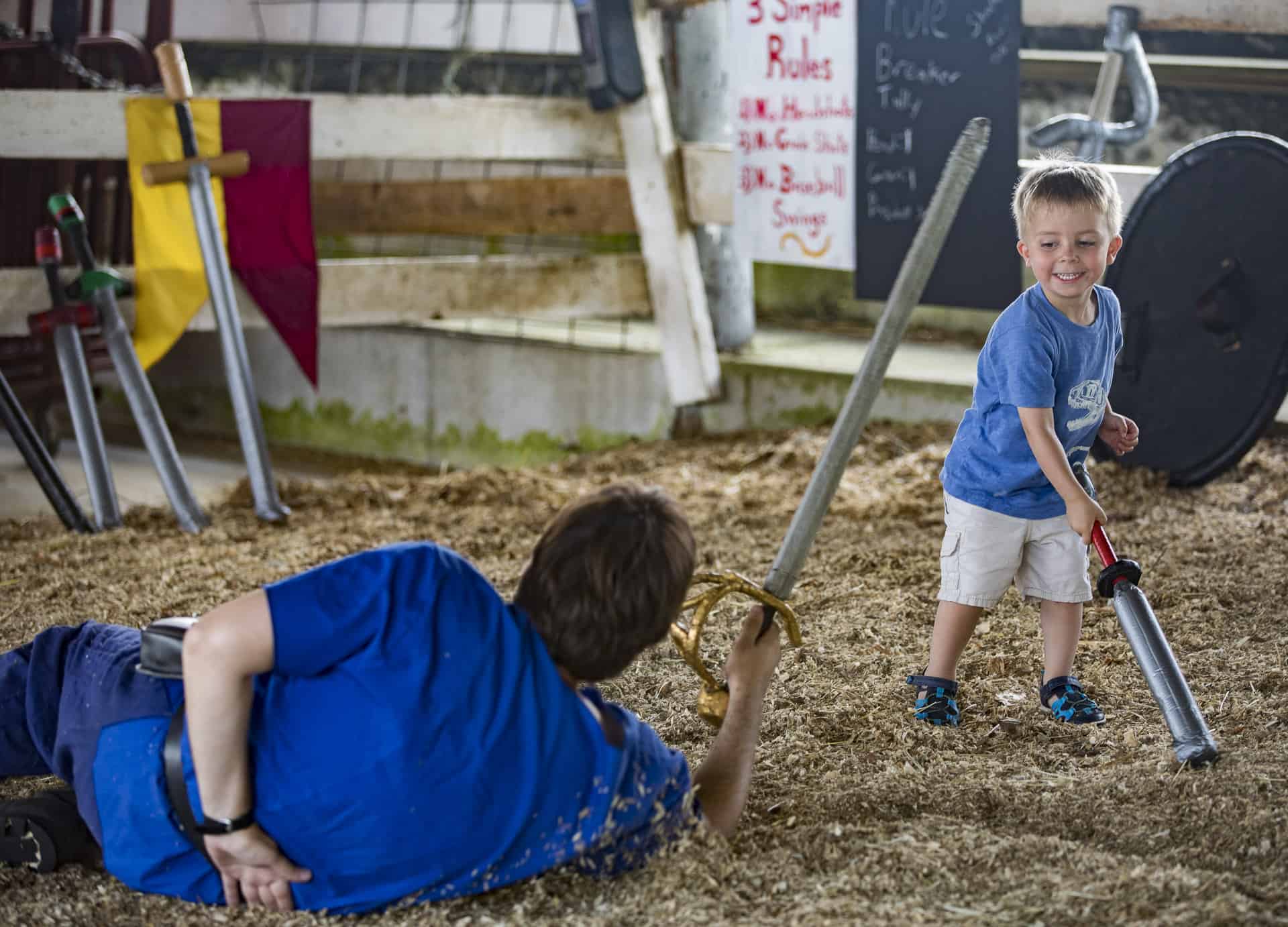 Activity Areas:
Volunteers are responsible for helping and/or running the activities areas. These include a Maypole-style dance, "Fight the Knight" pit, archery station and tournaments, a Hobby Horse joust, a boffer Capture the Flag game, Storytelling, a dungeon crawl, and possibly other areas as well. A costume is required for these positions. Positions at the archery station or the Fight the Knight pit also require experience with safe combat and or archery practices.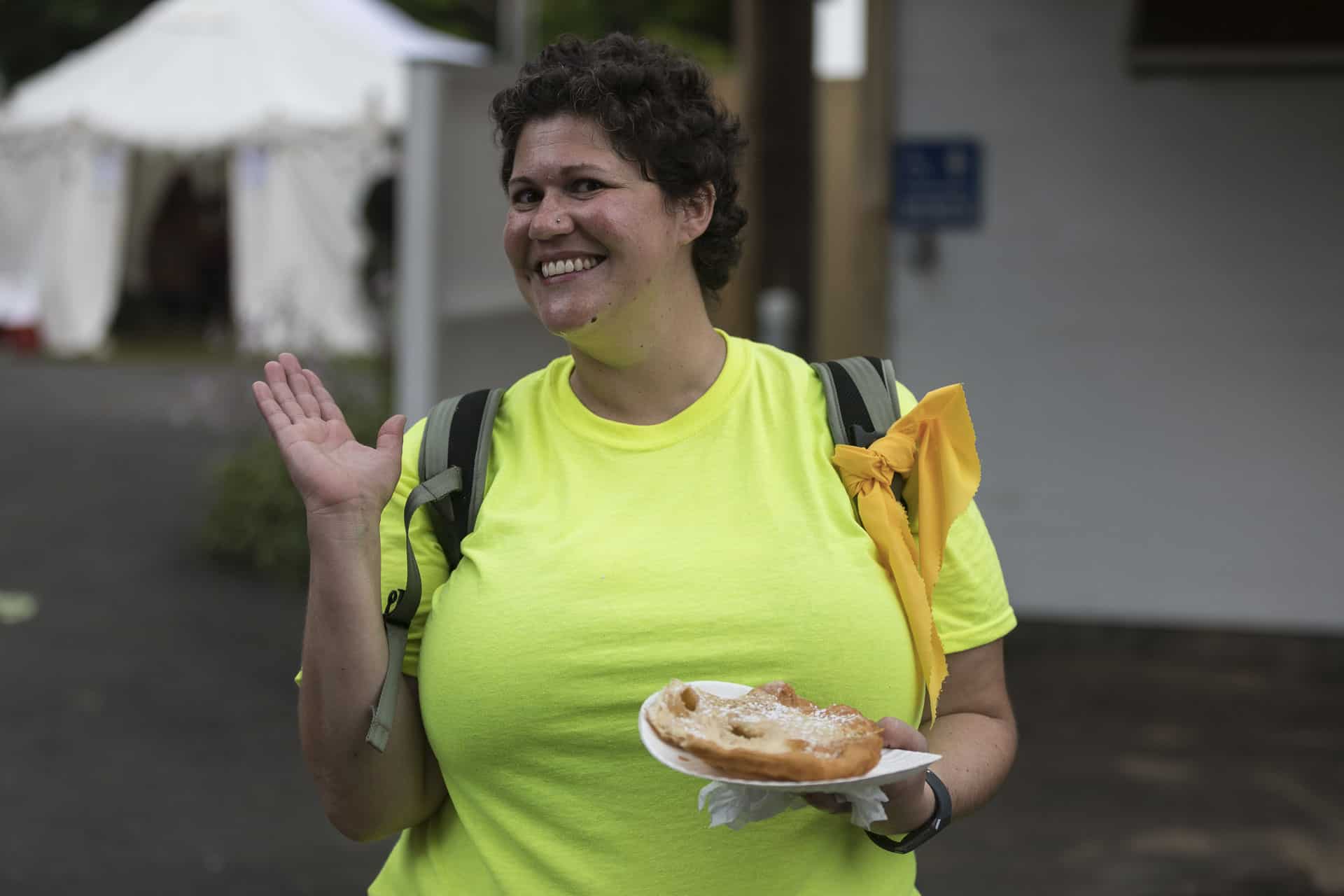 Scavenger's Court:
Members of the Scavenger's Court wander the site throughout the day keeping the grounds tidy and free of trash. The King of the Scavenger's Court also takes care of the Lost and Found. This position may require emptying trash barrels from time to time. This position requires a peasant-style costume.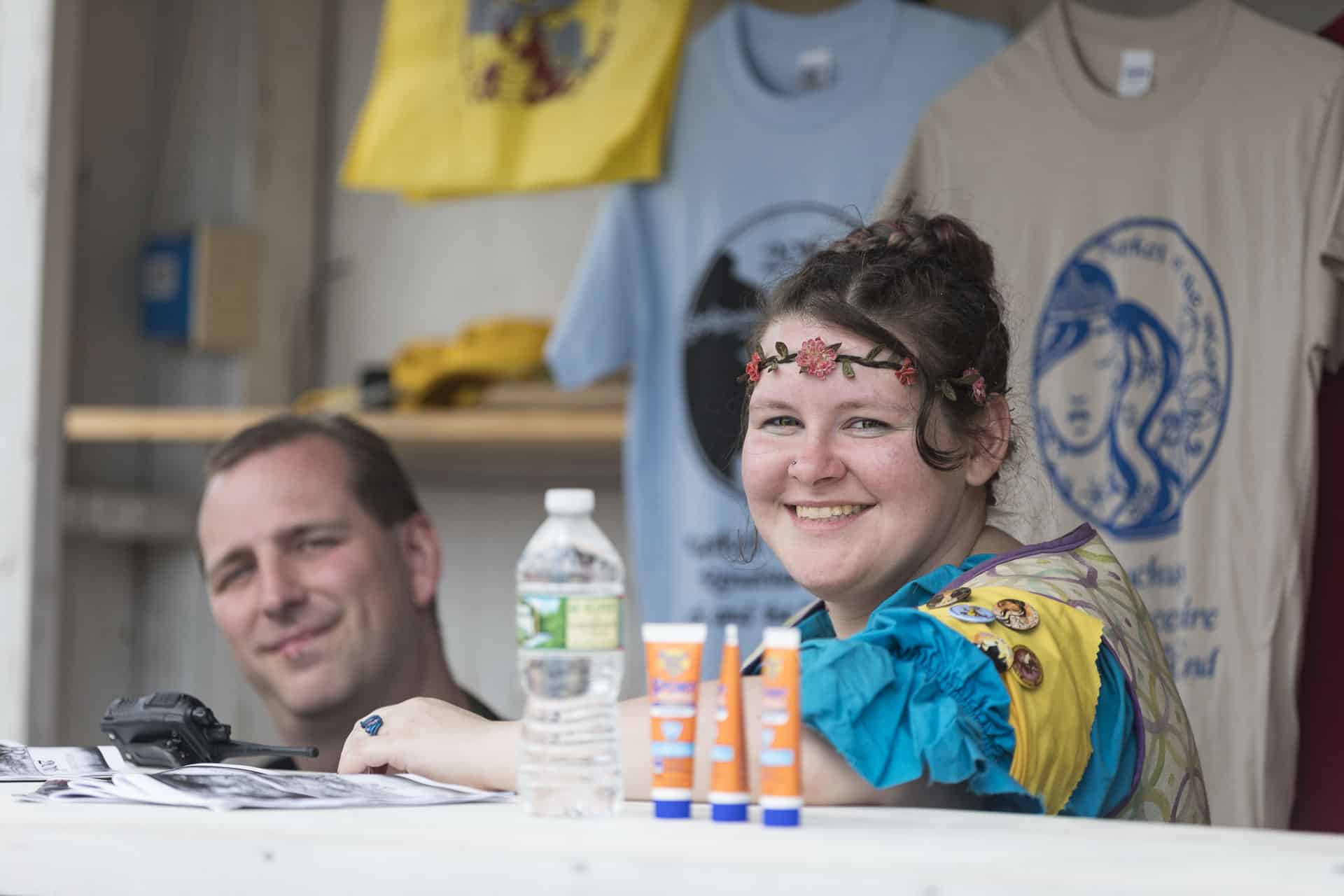 Gophers:
During the Faire you are on call to help with various errands on-and-off site. Vehicle required. No costume is required for this position.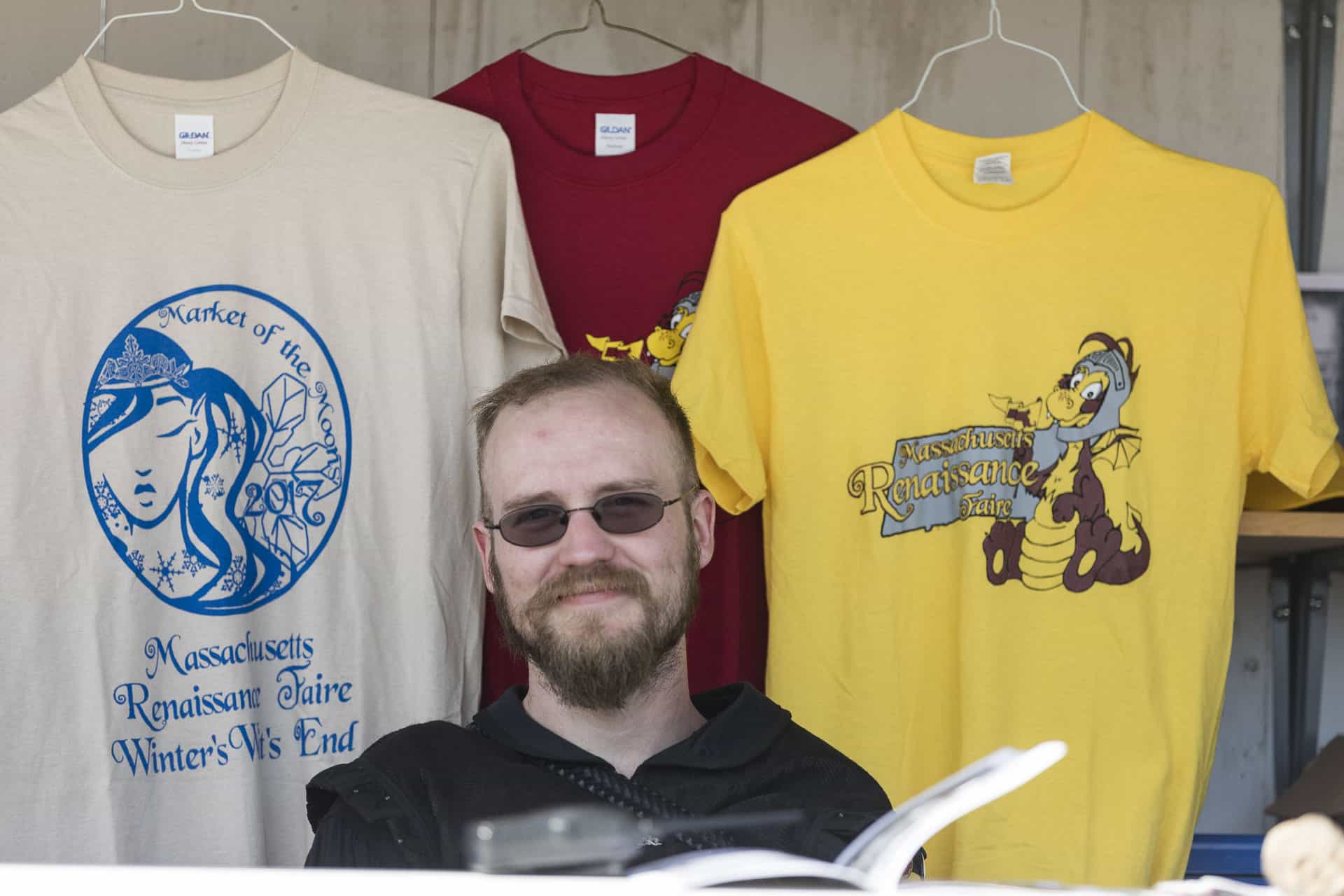 Booths and Information:
Volunteers greet guests of the Faire at the entrance, hand out flyers, help with surveys, and provide information to Faire guests. Volunteers in this position may also be asked to man our merch/swap table or the Information Booth. You must be a people person to help in this area. A costume is required for this position.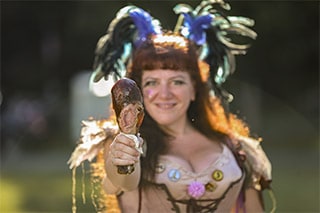 Kitchen Staff:
We need a few people willing to be line cooks and bus people throughout the day. No costume is required for this position.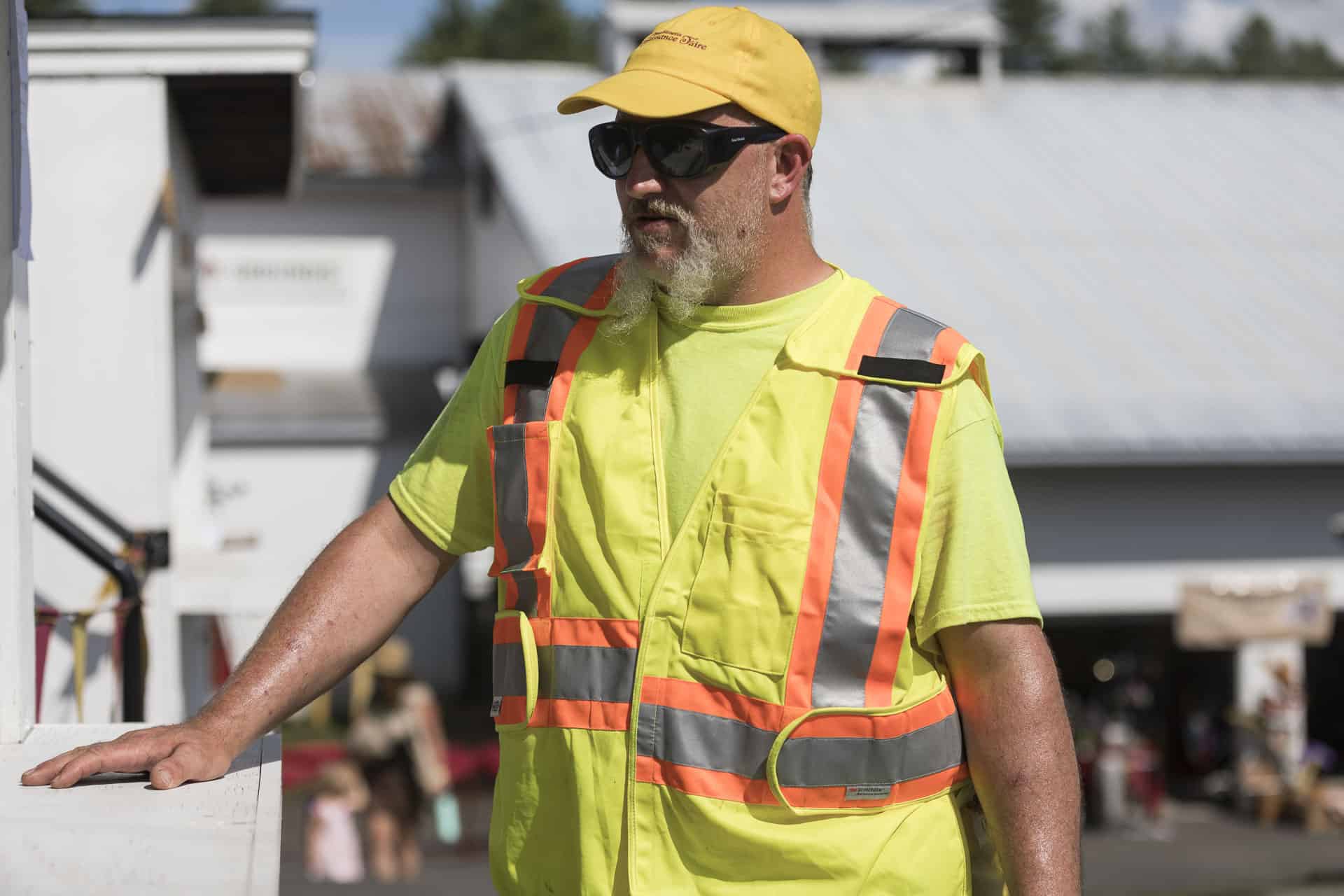 Parking Crew:
Direct guests to designated parking areas and assist security as needed. No costume is required for this position.
Free Admission to the Faire!
Camping: All volunteers 18 years and older are eligible for free onsite camping (Email our Camping Manager for details) on weekends they are helping and the opportunity to stay for after hours events.
Community Service Letter: If your school requires community involvement as part of its curriculum we'd be happy to provide you with an official letter of service outlining the hours you helped us.
Food: Volunteers will have access to some complimentary food from the Faire snack bar over the course of their time volunteering.
Swag: All volunteers get a yearly t-shirt, bandana, and pins!
Party Time!- Volunteers will be invited to our cast and Volunteer party!
Festival Dates
August 6-7, 2022
Festival Times
August 6th:
10am-7pm is Family Friendly Faire Fun!
7pm- 10pm is our 18+ Market After Dark
August 7th:
10am-7pm is Family Friendly Faire Fun and Pet Day!
Directions
97 Fairgrounds Road, Cummington, MA
Directions
97 Fairgrounds Road, Cummington, MA