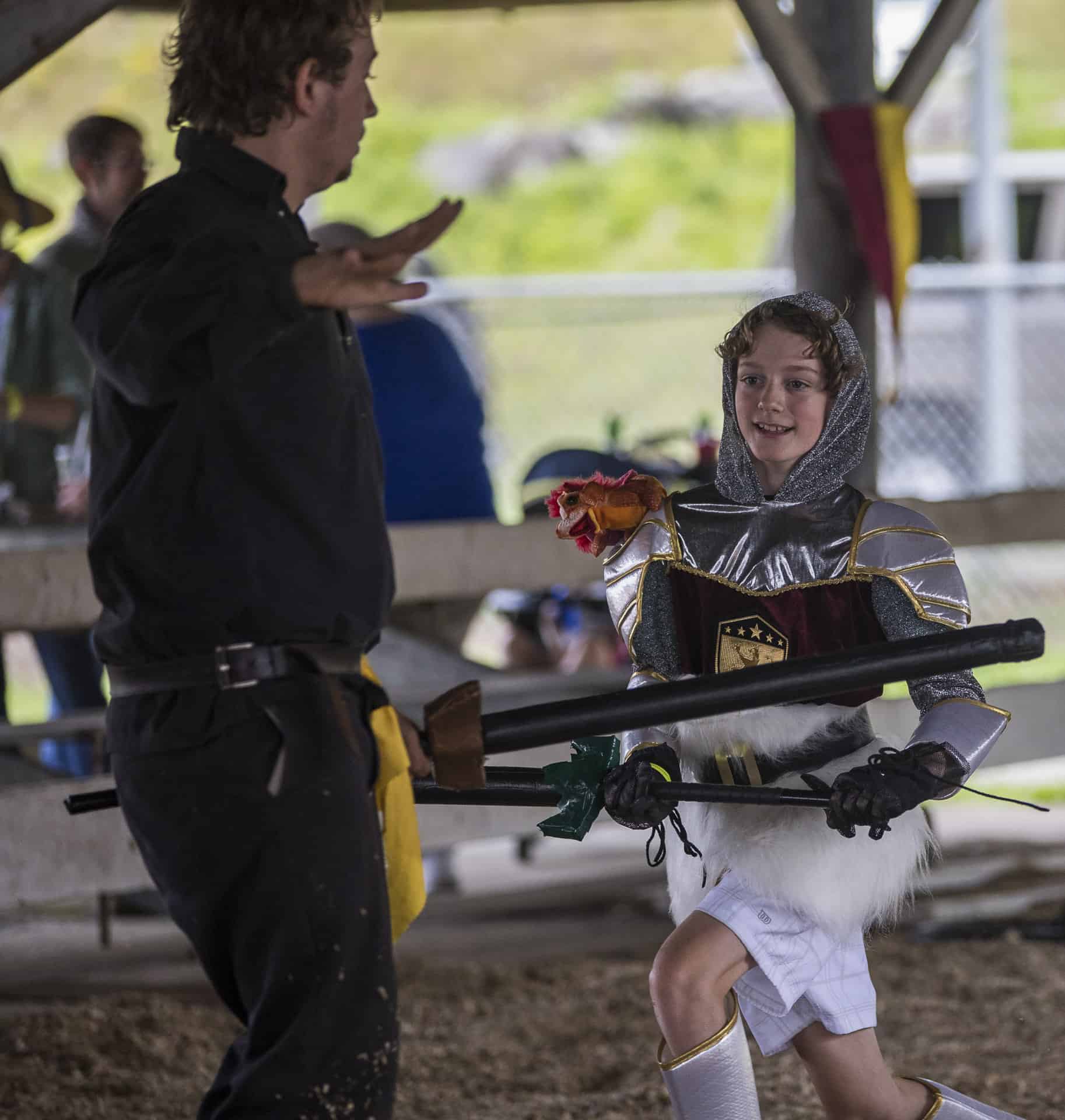 Fight the Knight*
Challenge one of our fine knights to a friendly duel! Fight one on one with the reigning champion in order to claim your title. Boffer weapons provided in order to test your skills, and perhaps you may become the Queen's Champion.
*Additional charge may apply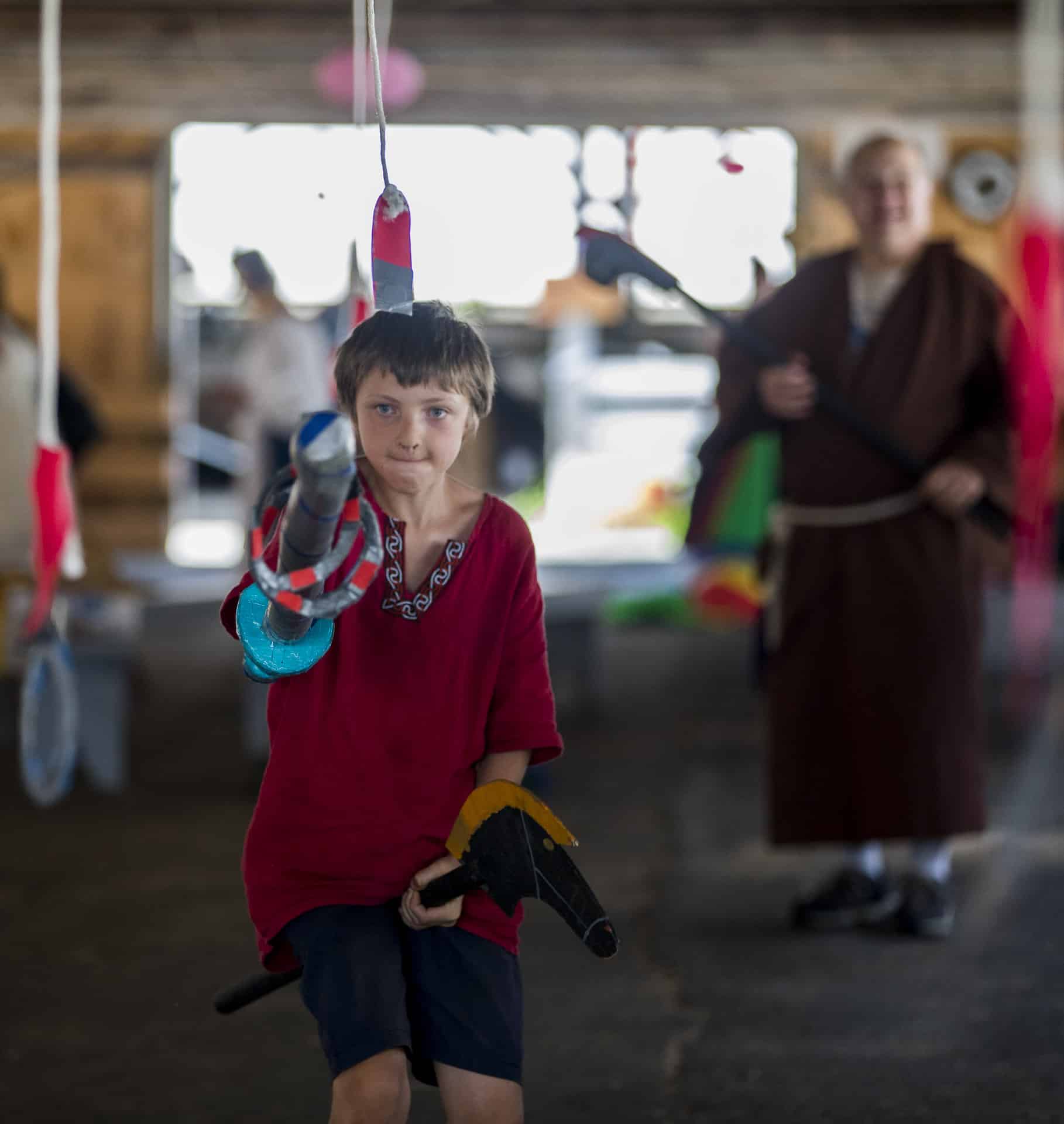 Kids Tent
Fun entertainment for the whole family to enjoy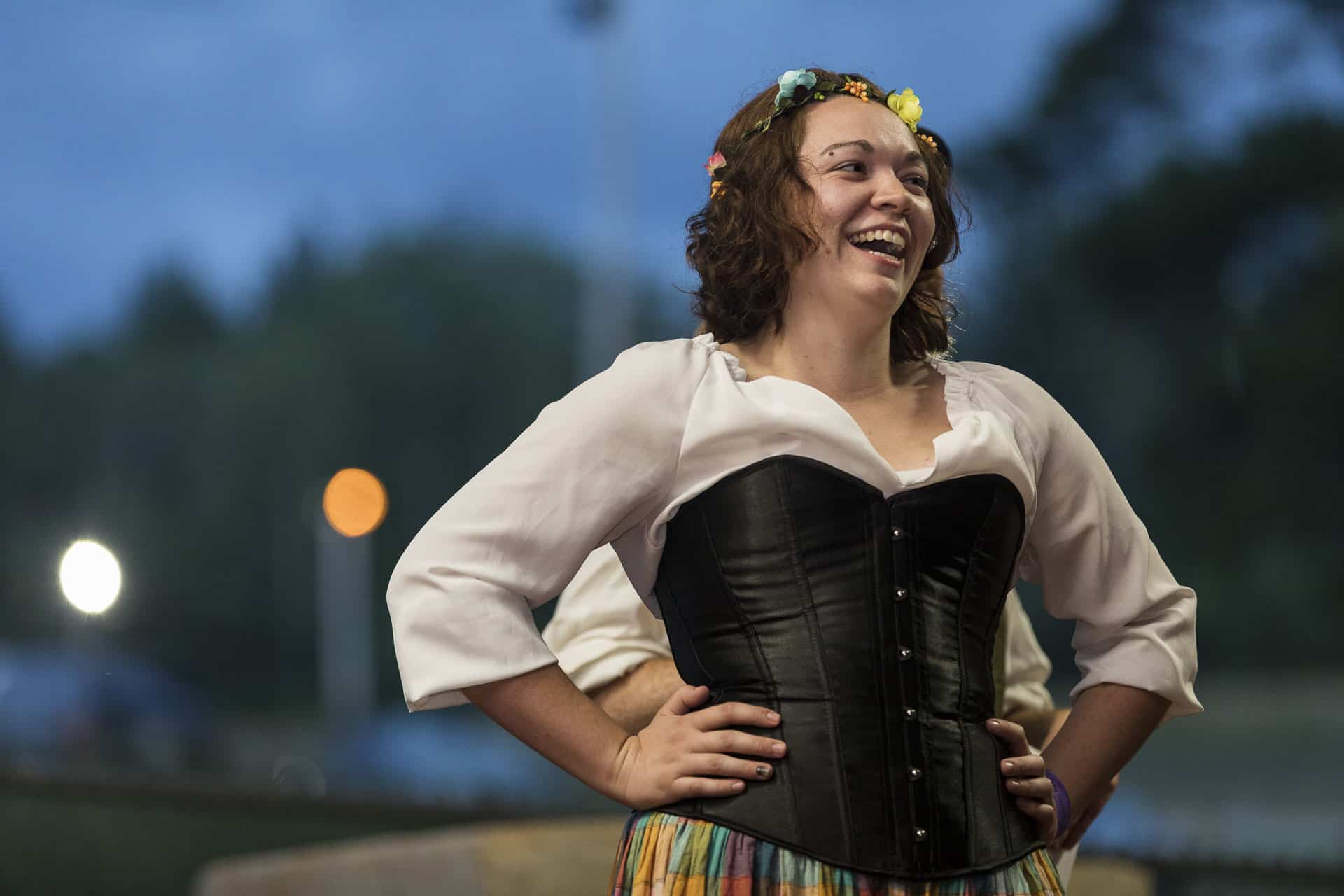 Kilt & Cleavage Contest*
When the Royalty leaves the faire for the night, Puck and Mustardseed are free to roam, and they are excited to see your busty bodices and captivating kilts! Be prepared to strut your stuff for the chance to win prizes! You must be 18+ to participate.
*Market After Dark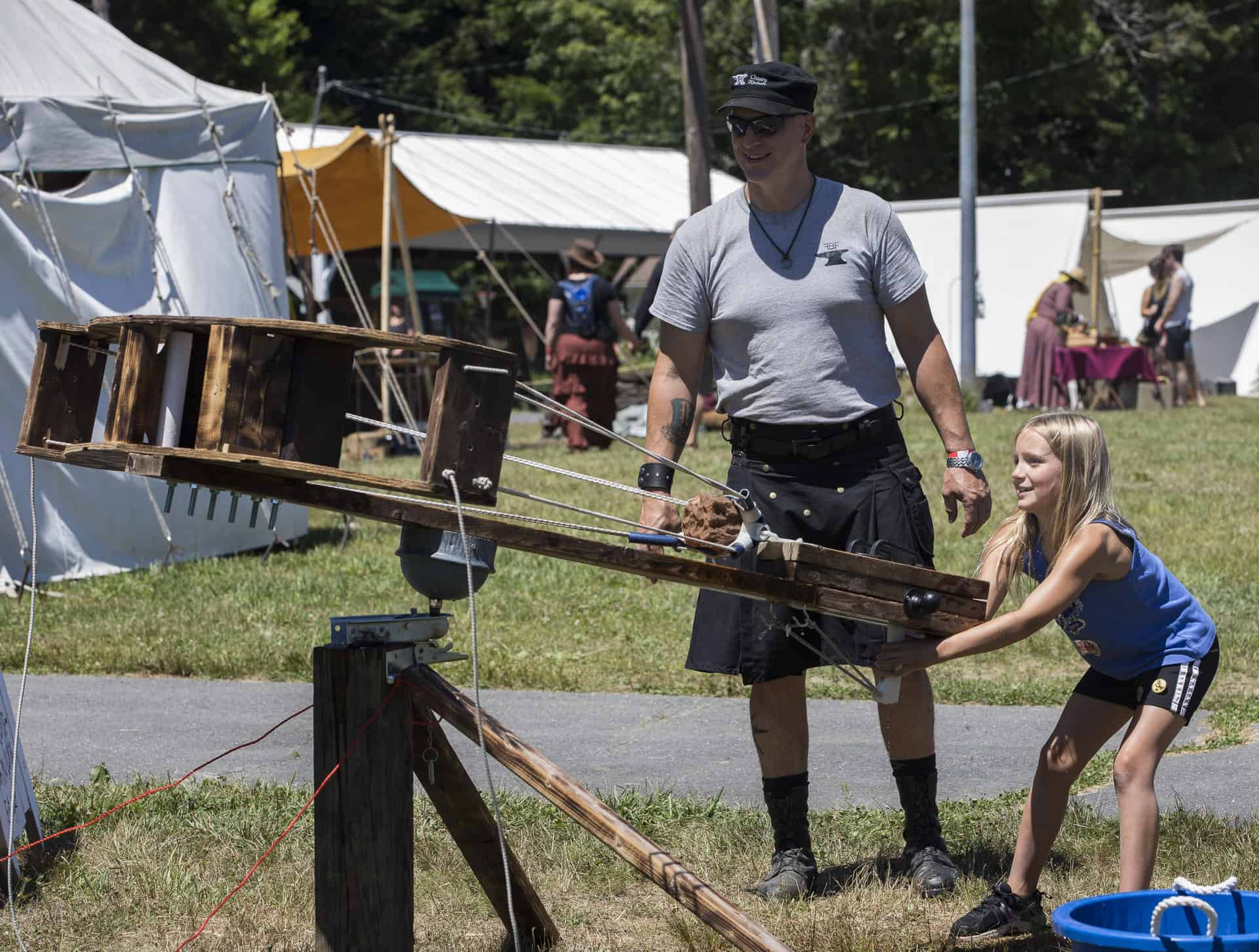 Marf's Ballista Challenge*
How good is your aim with a ballista?  Find out by hitting targets and helping Marf defeat Scurvy Murfy. 
*Additional charge may apply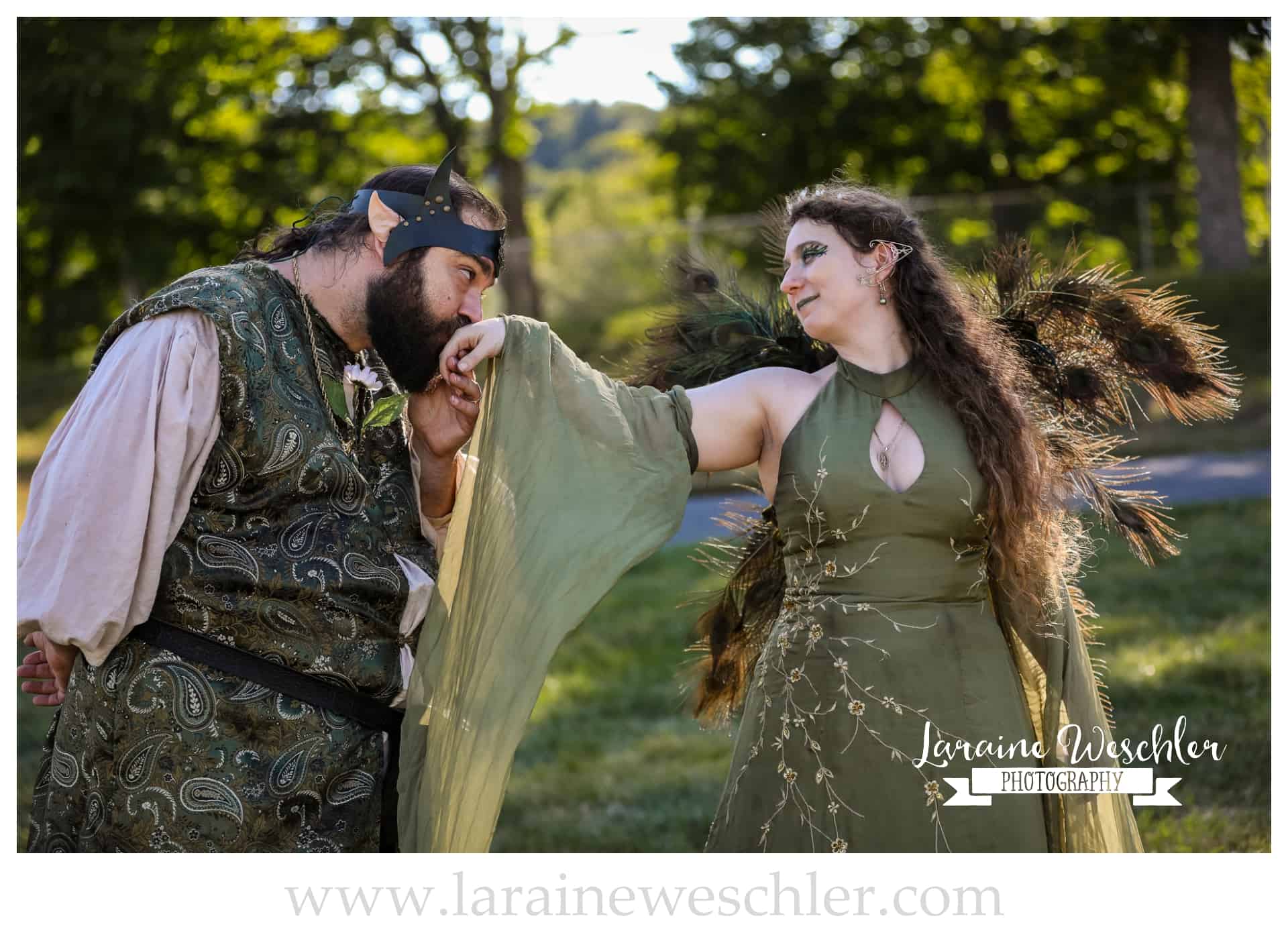 Wishing Grove
If you add a piece of cloth to the wishing grove along with your wish, the Kings and Queens of Fairy might just grant it for you.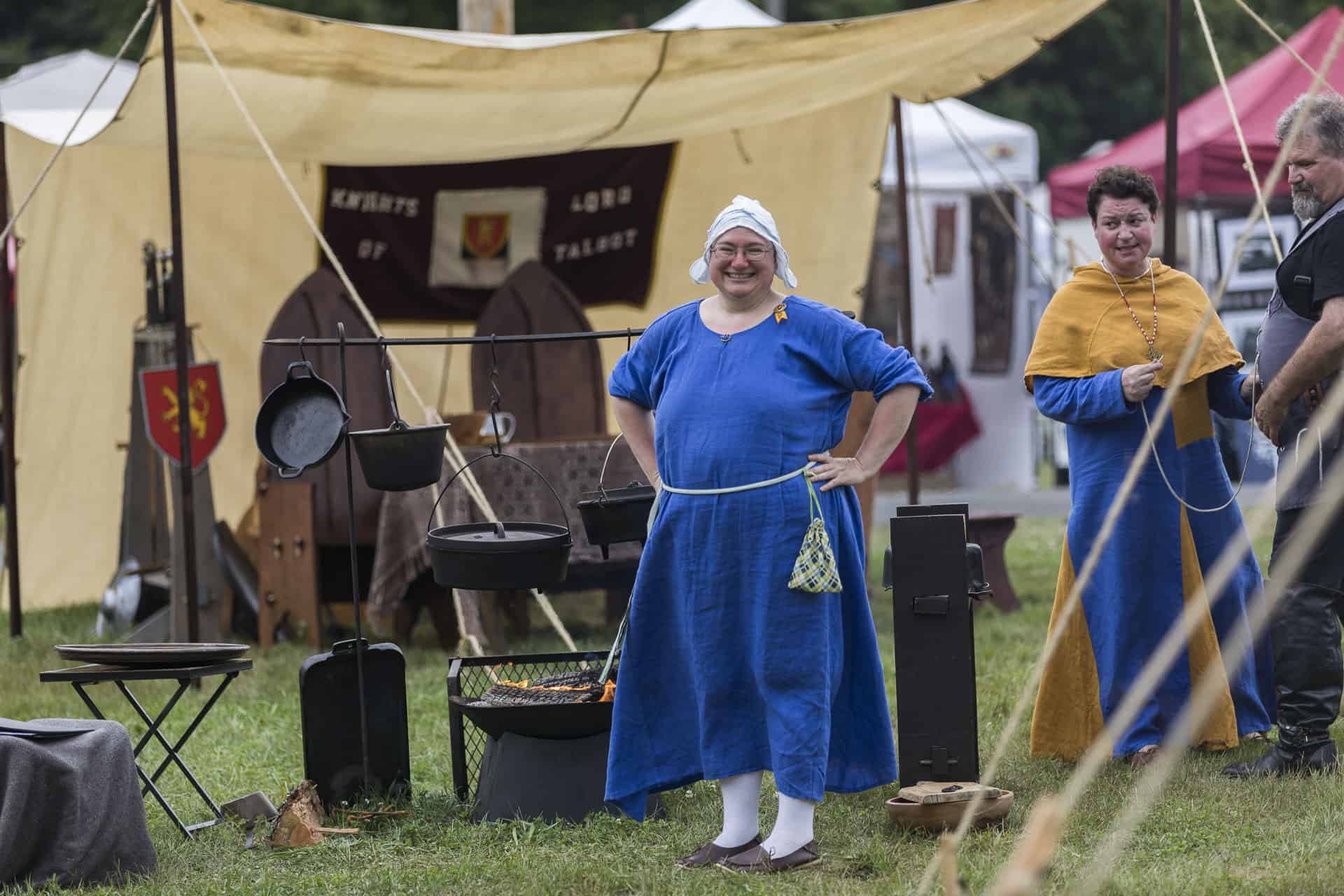 Living History
Step back in time and visit a medieval encampment.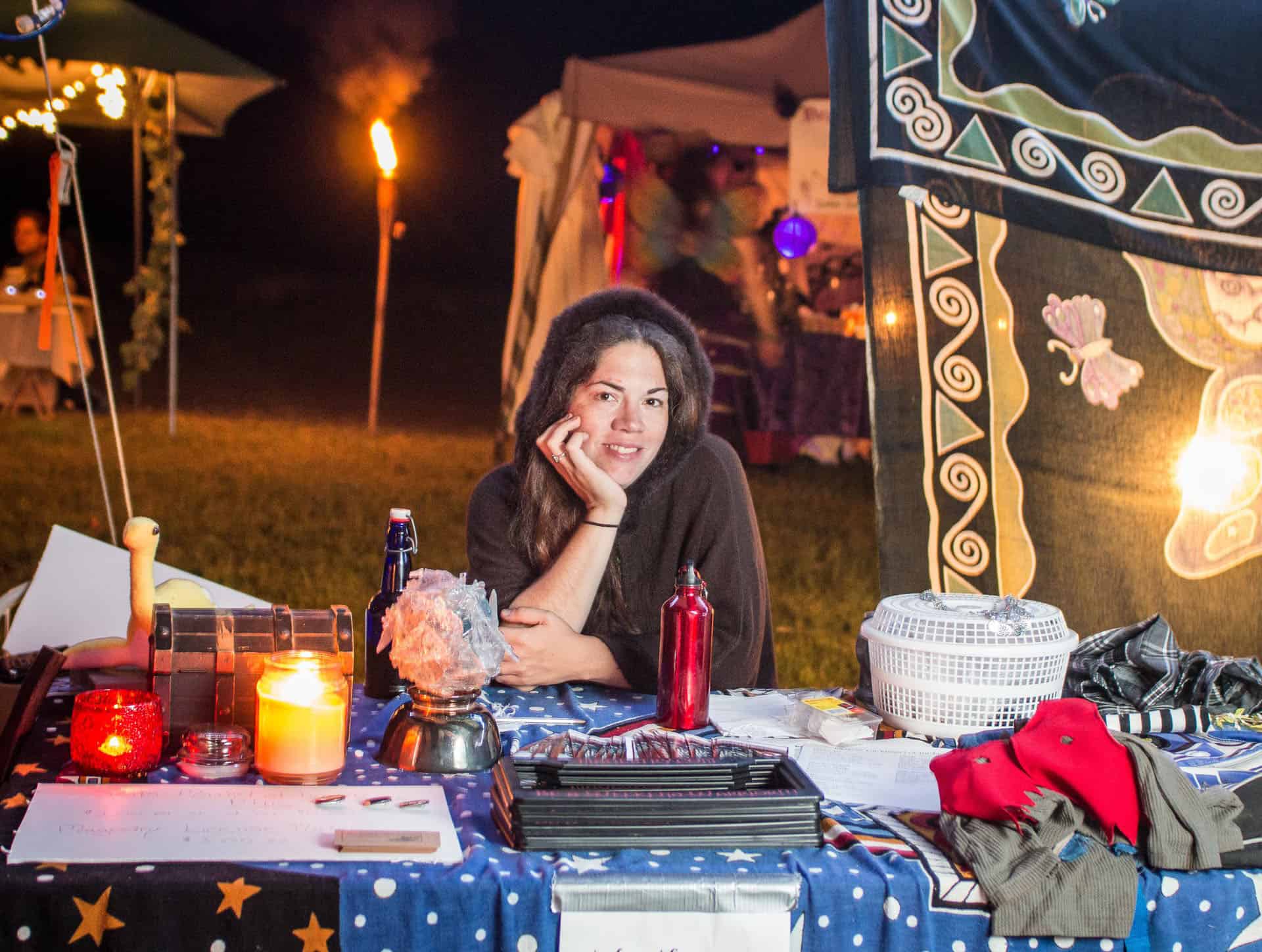 Bandersnatch's Swap Table
Have some old garb you want to get rid of? Or some Renaissance/Fantasy decorations? Leave them here and pick up another item of your choosing.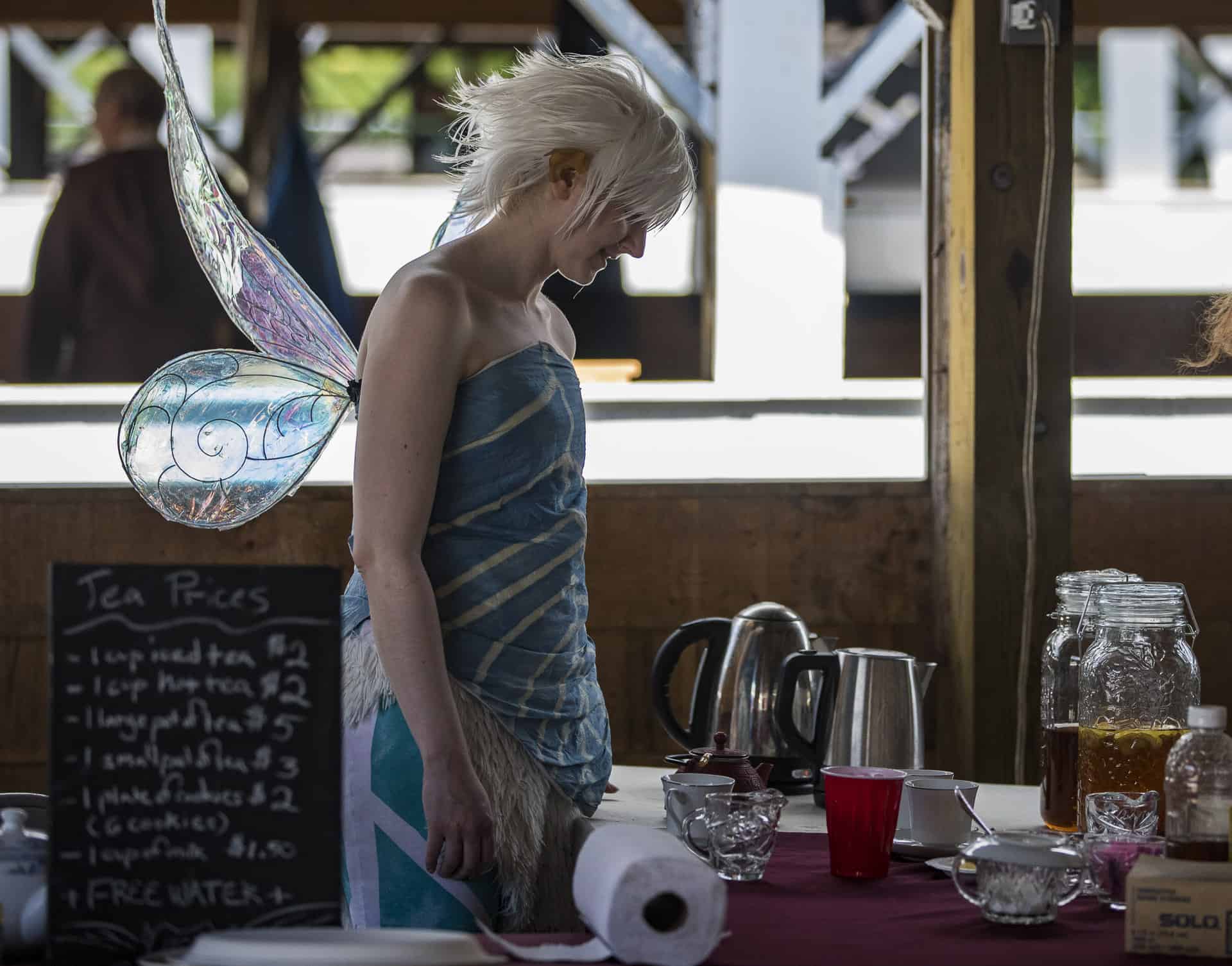 Tea Party*
 Join the Summer and Winter Court as they demonstrate the proper way to conduct a tea party-chock full of games, cookies, and perhaps even some tea.
*Additional charge may apply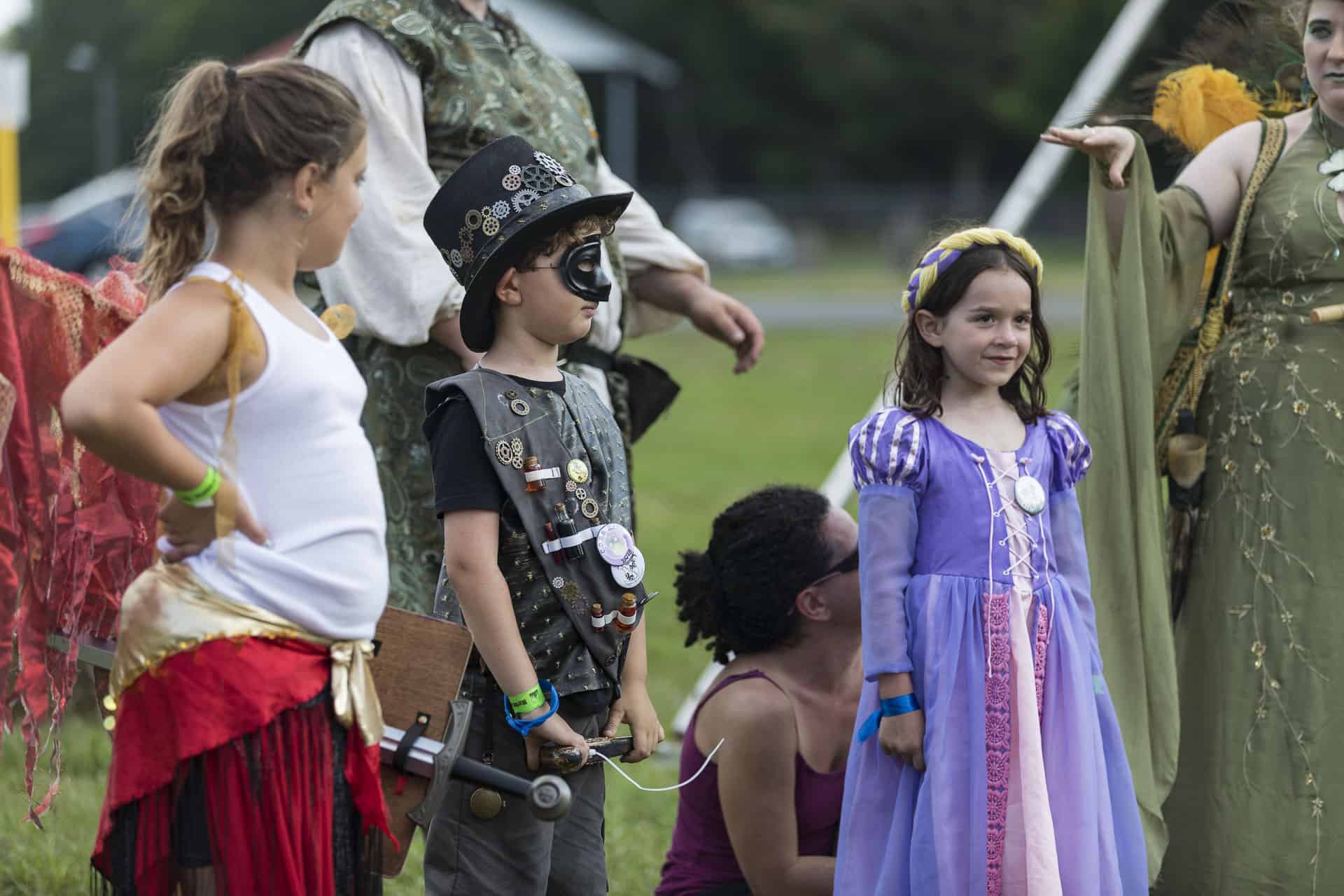 Kids Costume Contest
Little Lords and Ladies, it's time to dress your best to impress the Kings and Queens of the fairies. Wear your most elaborate garb for the chance to win fine prizes at the faire. Children's Costume Contest will take place at the Final Revels on both Saturday and Sunday.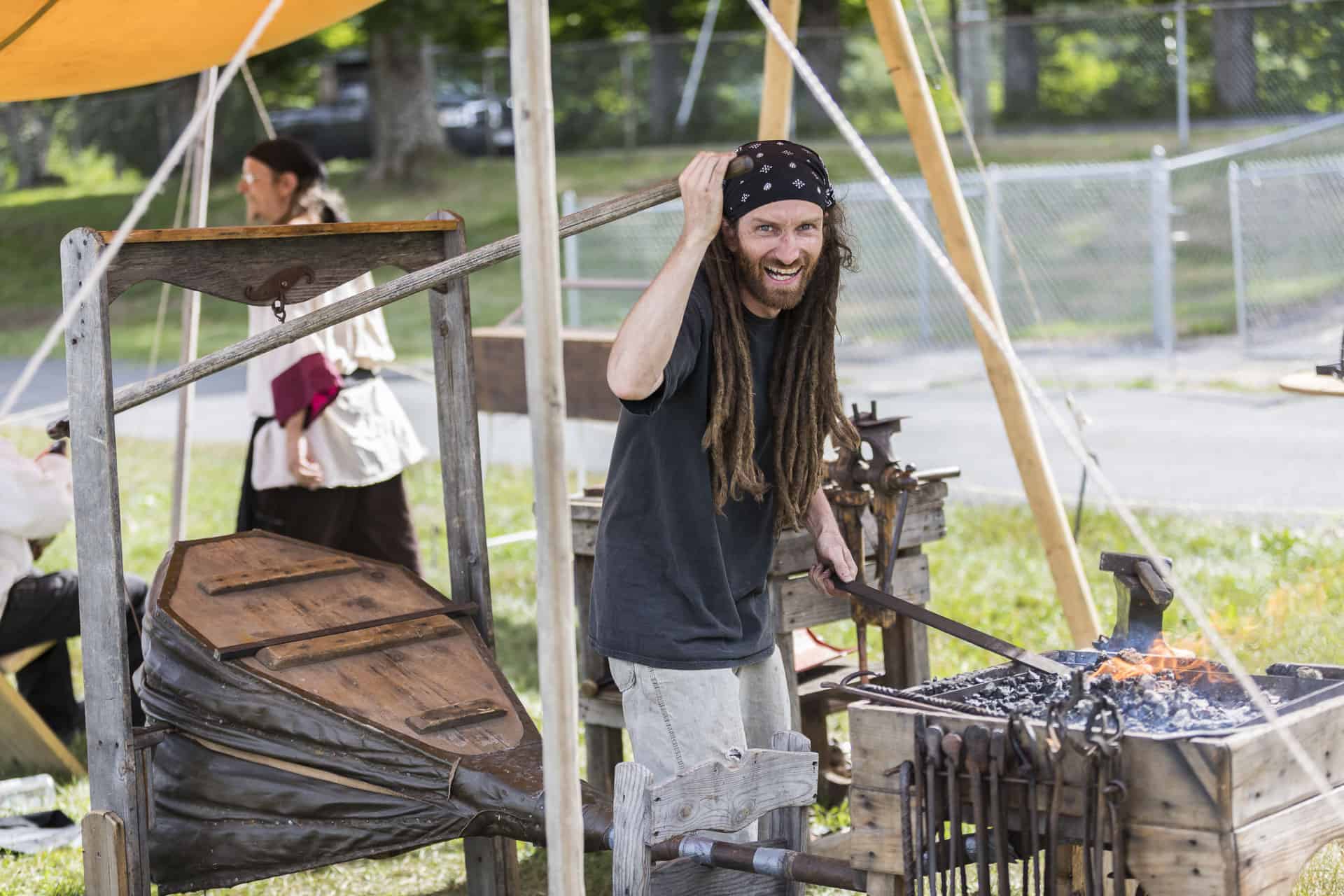 The Forge
Visit the blacksmith as they forge authentic medieval wares.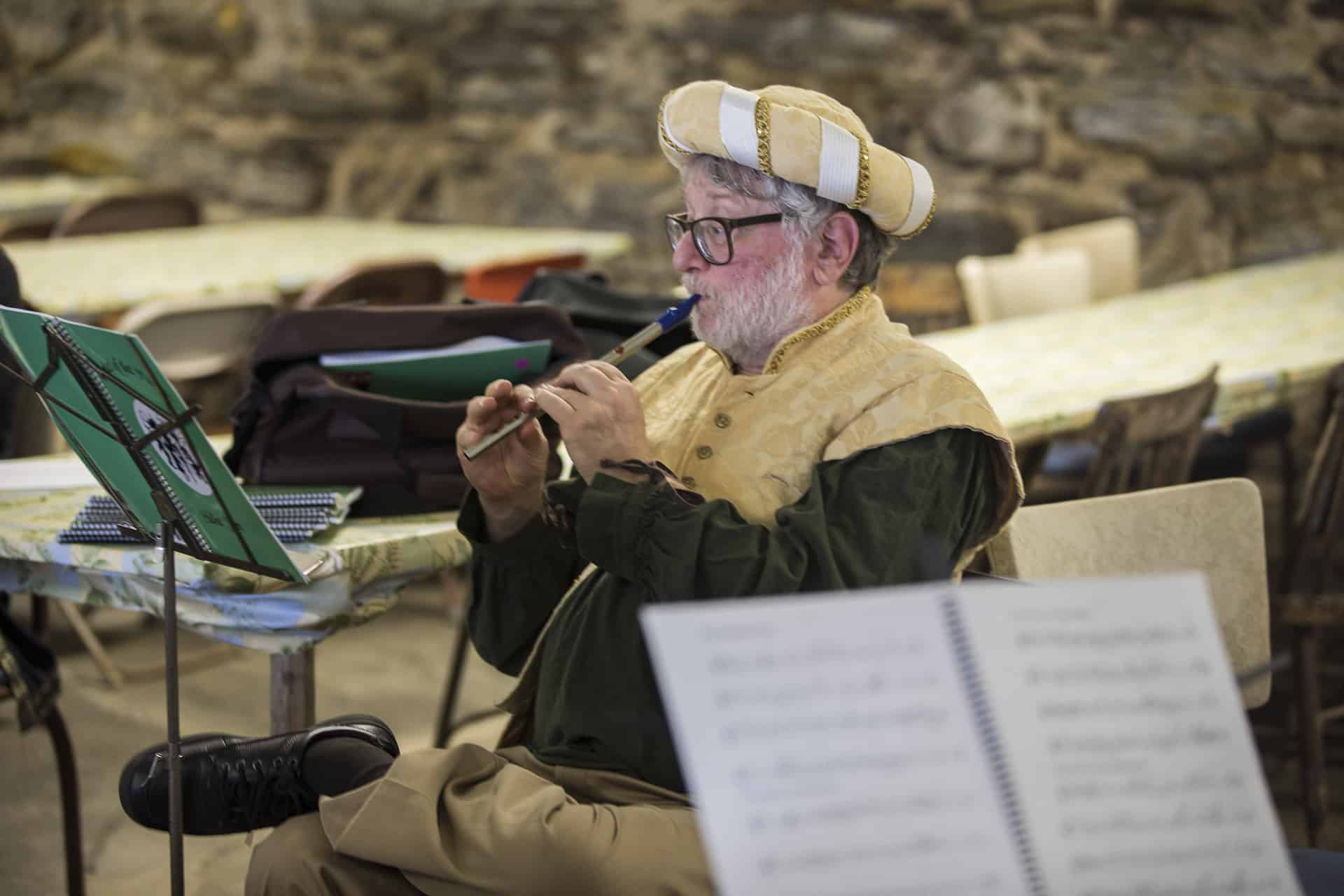 Sidhe Jam
Do you play an acoustic instrument or are you learning one?
The Sidhe Jam is for you! On Saturdays at the faire, Master Acorn of the Summer Court leads a Celtic Session. Just bring your instrument (and a music stand if you want one). Books of simple tunes will be provided.

Quilling
 Learn to quill:  You will be shown how to use the basic quilling tools and learn what you need  to make this true Renaissance art come to life. You will make a unique keepsake to take with you.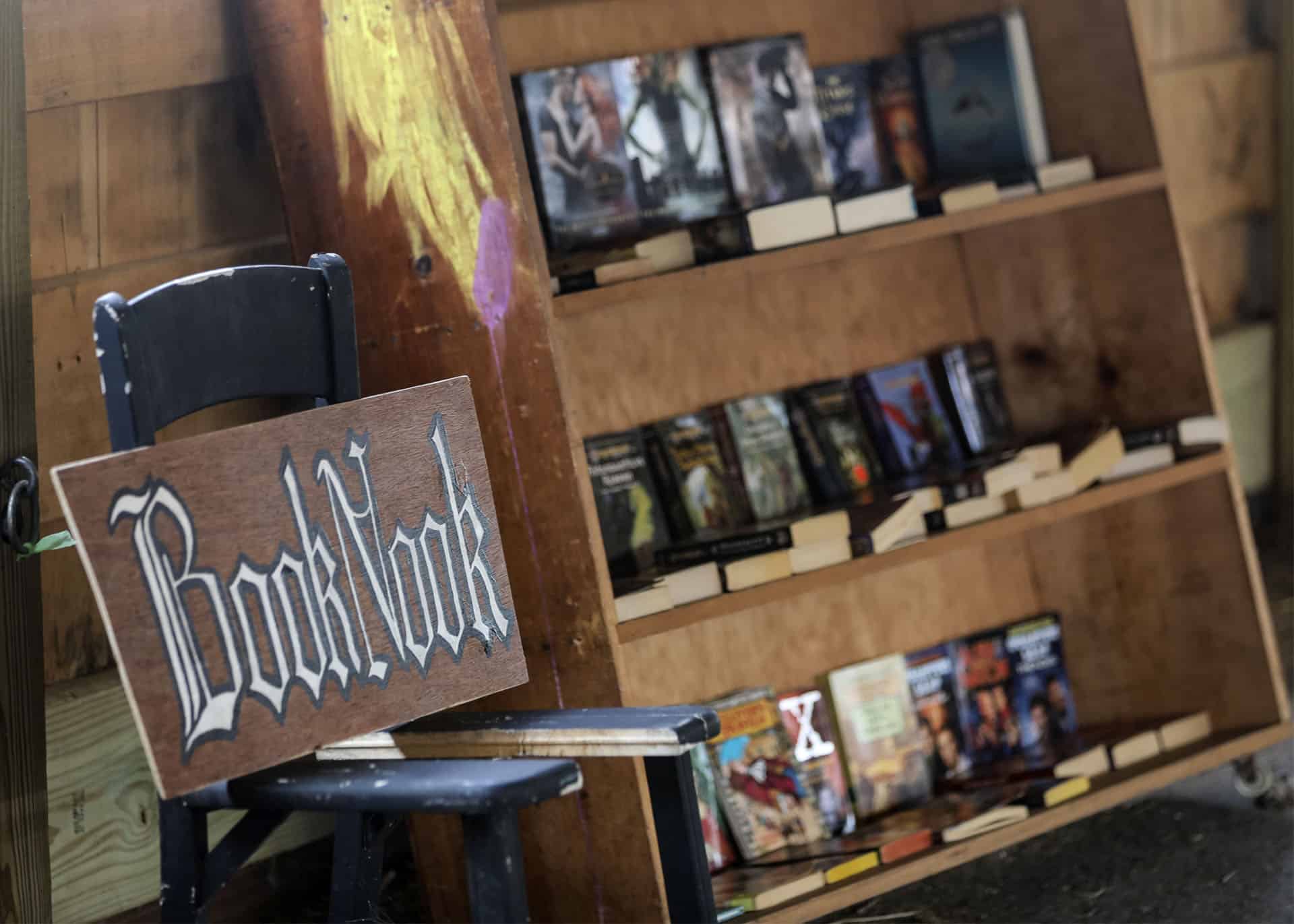 Book Nook
Enjoy some quiet time to cool off and relax.  Visit our well-stocked  library complete with fantasy novels, books on folklore, and manga that you can read while visiting the Book Nook.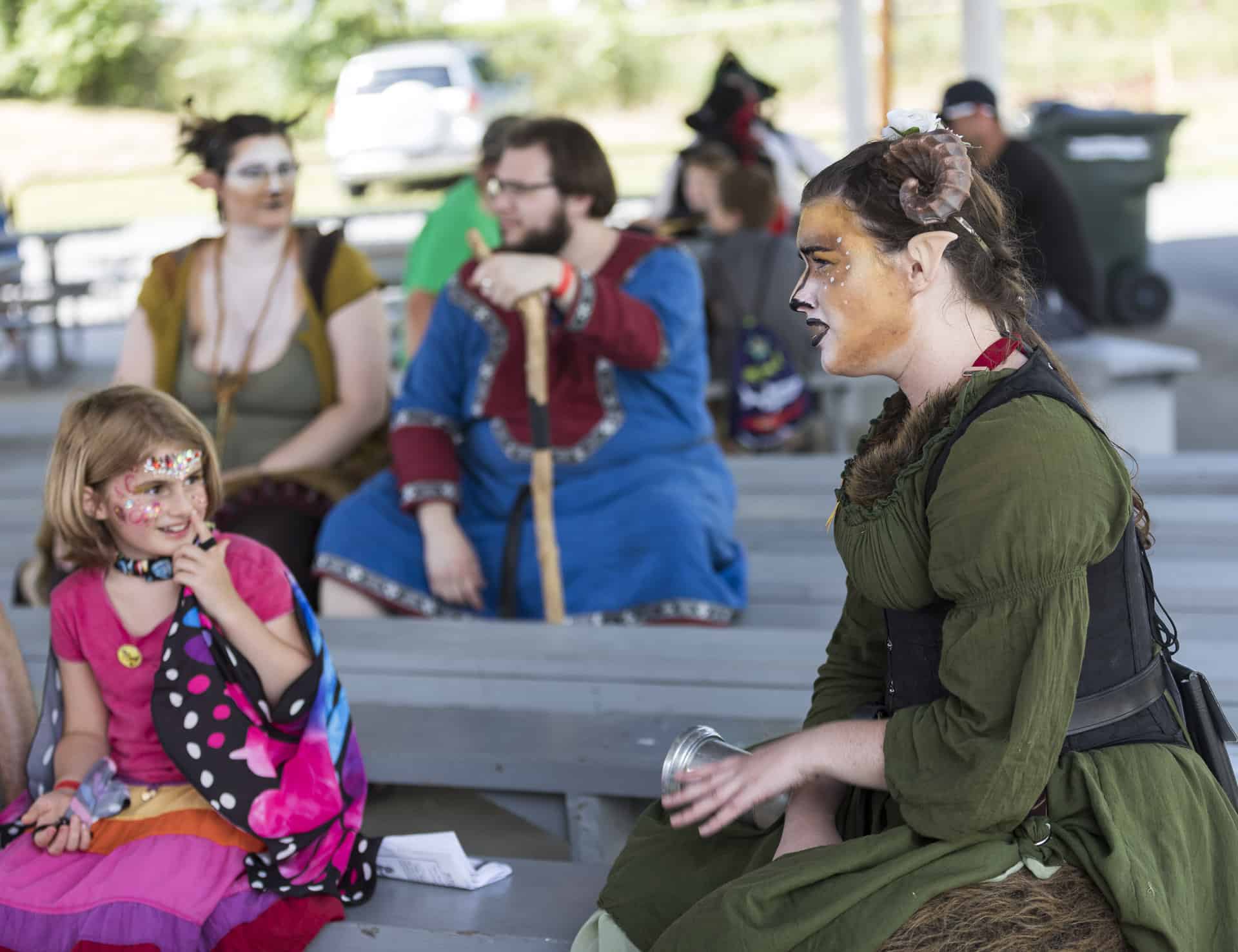 Scavenger Hunt
Marf, the dragon, was flying over the Market of the Moons when he dropped his backpack. Now he needs your help to find his prized possessions. He will give you a list to check off as you find his items so you can tell him where they are and win a special dragon prize.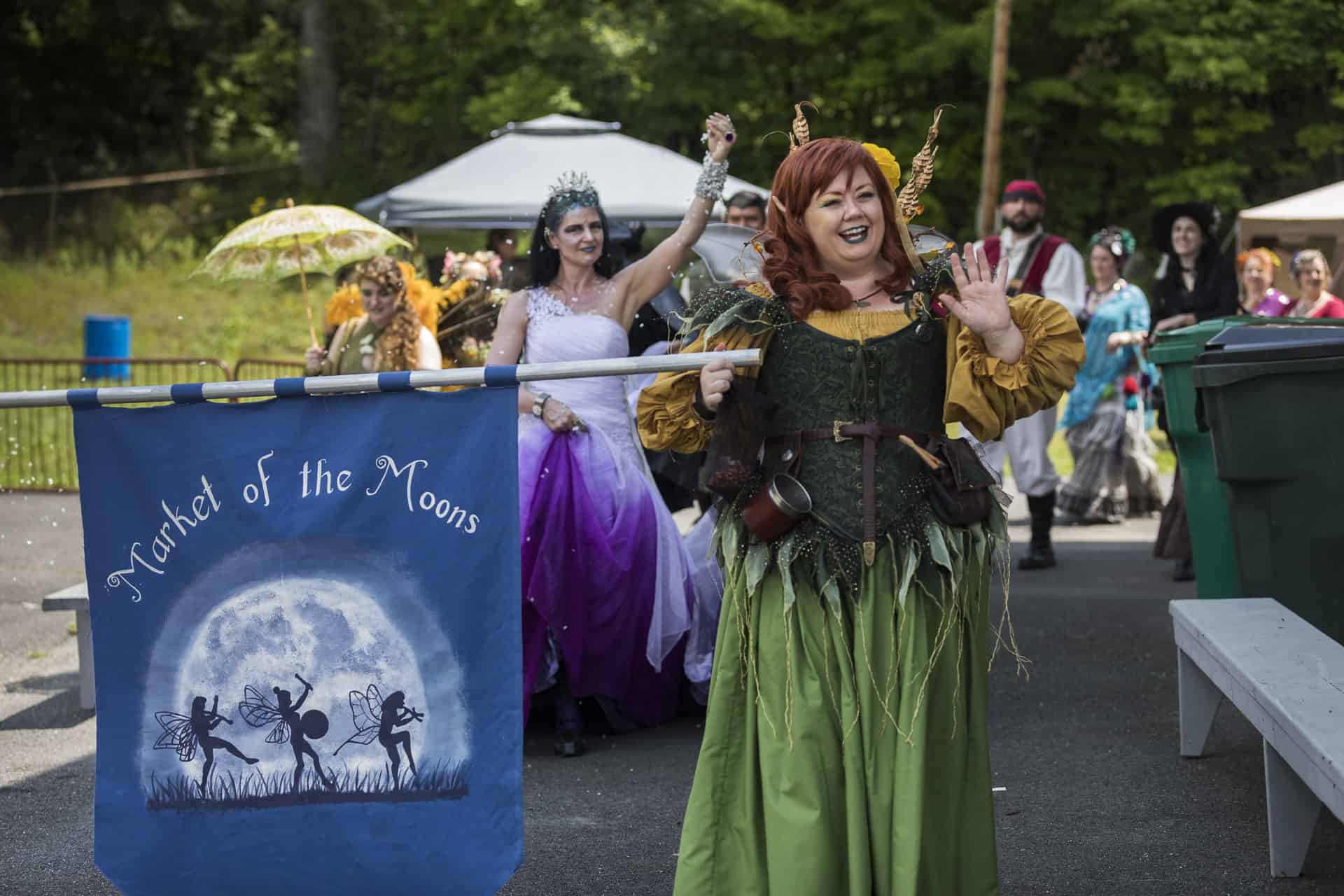 Fairy Parade
Watch the fairies and performers parade around the fairgrounds, spreading good cheer for all.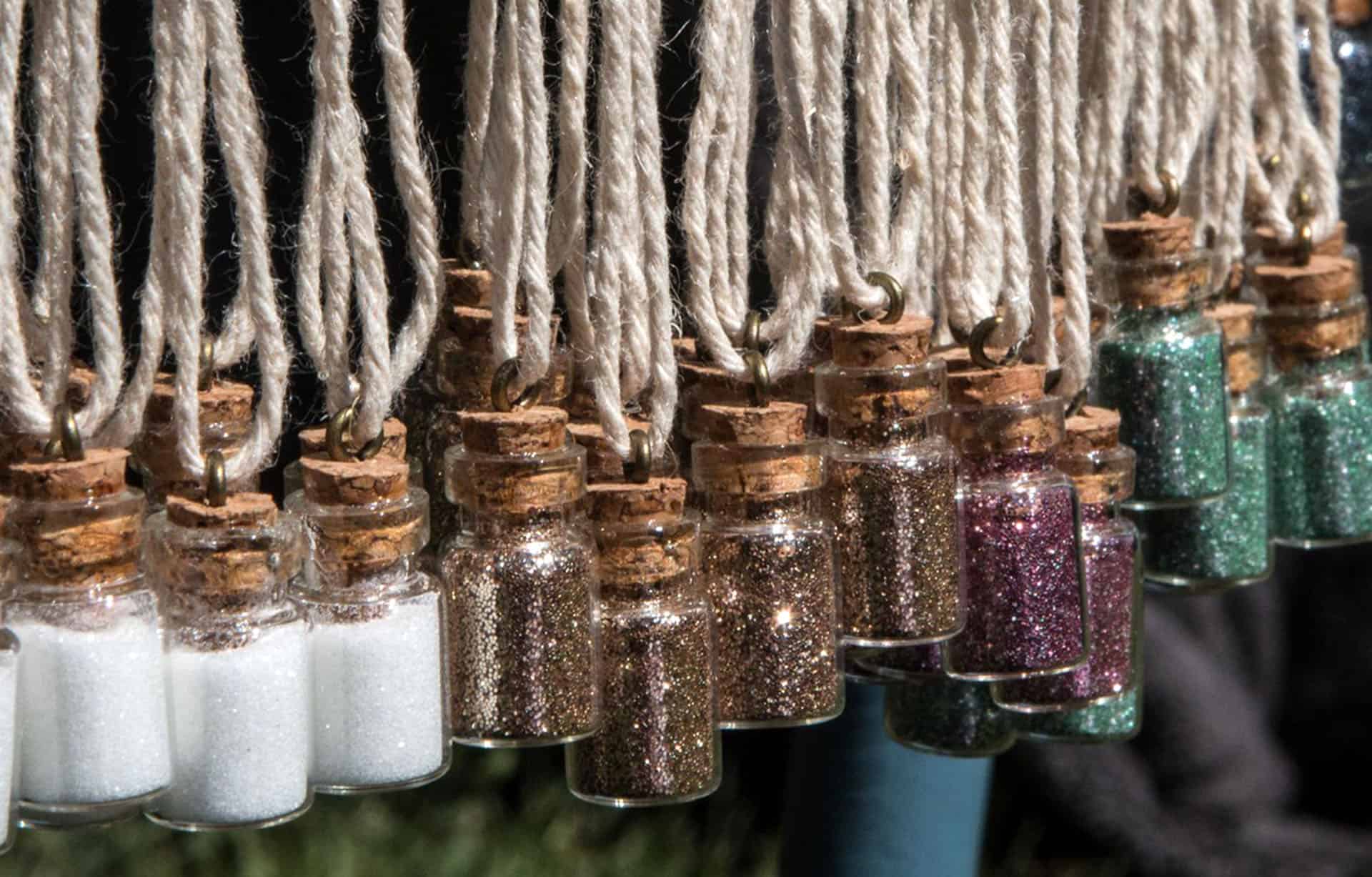 Tinkerbell's Pixie Necklaces*
Tinkerbell "misplaced" some of her magical pixie dust while fighting pirates. Admiral Bowman has acquired this pixie dust and wants to figure out what magical effect each color of sparkles contains. Come make a necklace to find out for yourself.
*Additional charge may apply
Festival Dates
August 5-6 and 12-13, 2023
Festival Times
August 5th and 6th:
10am-7pm is Family Friendly Faire Fun!
7pm- 10pm is our 18+ Market After Dark
August 12th and 13th:
10am-5pm is Family Friendly Faire Fun and the 13th is Pet Day!
Directions
97 Fairgrounds Road, Cummington, MA
Directions
97 Fairgrounds Road, Cummington, MA