Enter a world of magic & legend
Lords, Ladies, Fae of all Houses, and Citizens of the Realm! Welcome to the 2021 Massachusetts Renaissance Faire held at Cummington Fairgrounds in Cummington, MA!
The Realm of the Fae has once again been opened and we invite your imagination to take flight as you feast with faeries, prance with pixies, and dance with dragons! Feel the thunder of horses hooves as brave knights compete in the joust, watch incredible performances on our many stages, become a part of our interactive storyline, and experience the timeless wonder of the world of the "Fair Folk" with your entire family.
Join us during the day for Family-Friendly entertainment, shopping, fairies, and fun! Then, drop the kids off and come for our Adults Only "Market After Dark" on Saturday night starting at 7 p.m. for risque shows, bawdy humor, and our highly entertaining "Kilt and Cleavage Contest!"
Create Memories
See the wonder in your child's eye as they test their strength against a real knight, learn ancient crafts, or dance around a maypole. These are the moments they will always remember.
Become someone else
Whether ye be a fearsome knight, a beautiful princess, or a mischievous fairy, we welcome all. Show off your best costume, or buy new pieces from our many talented vendors.
Immerse yourself in history
Learn about life as a knight during the 100 Years War, how to forge tools from iron, and hear songs that have been sung for hundreds of years.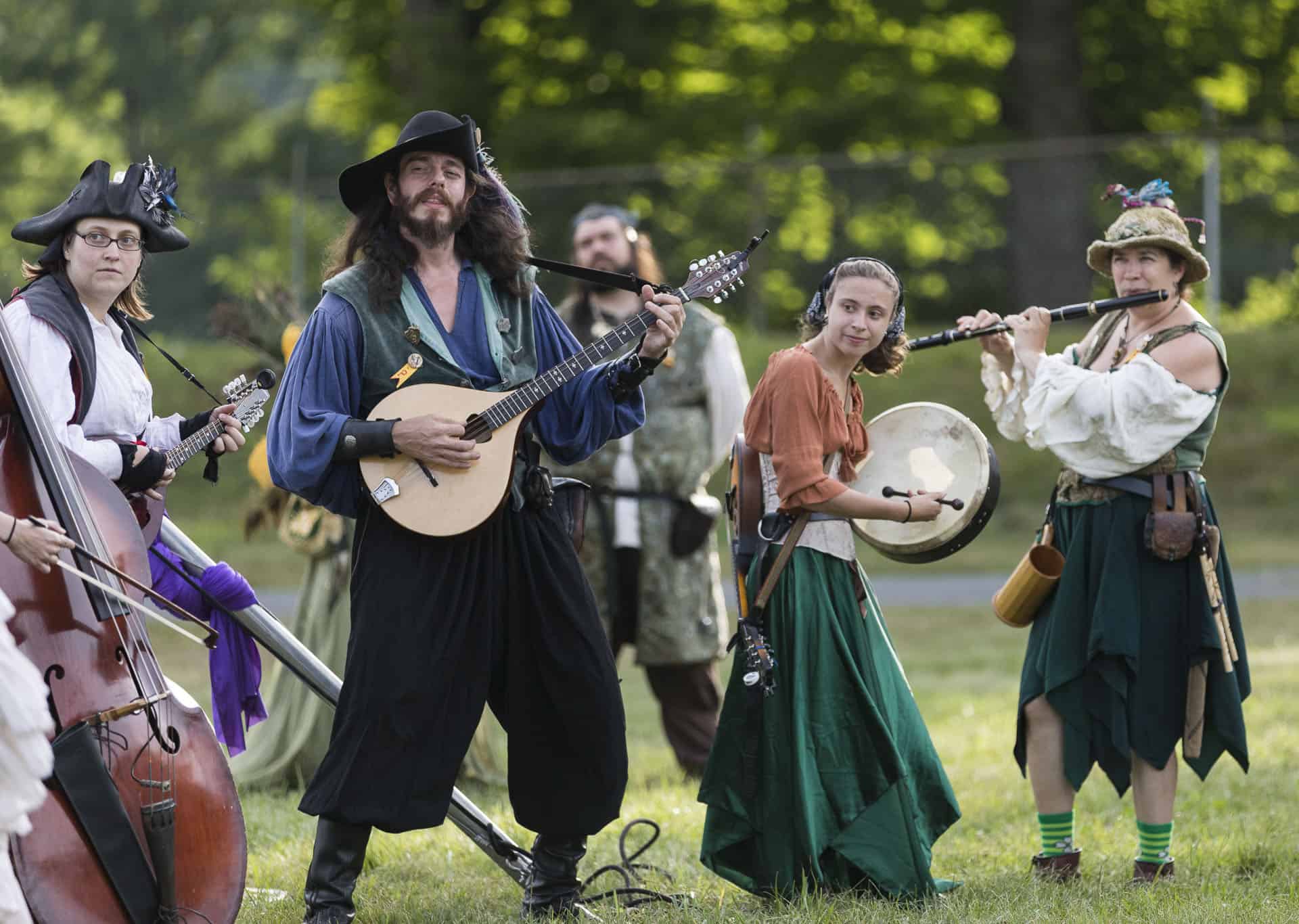 Entertainment
Sing along with your favorite bards, watch knights clash on tourney field, and laugh as a Frenchman and and Englishman work out their difference at the point of a sword.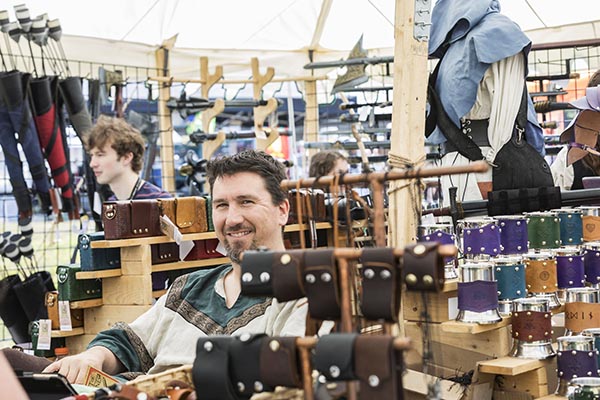 The Market of the Moons
Shop fantastical vendors, discover handmade goods, and meet local artisans.
Activities & Games
We have fun games for the whole family! Try your hand shooting an ancient missile weapon, practicing your fencing skills with foam swords, or throwing axes at wooden targets!
You Can Keep the Magic Alive!
The Massachusetts Renaissance faire is now creating exclusive online content for you to enjoy. Do you want to skip the lines and the sun but still see the performances? Or, are you interested in learning more about performers and vendors? How about getting discounts and faire announcements before the general public? By becoming a patron, our faire is at your fingertips.
Patrons can also become VIPs, so when you make it out to our festivals, you can enjoy the special elite status of one of our members.
With so many advantages, why not become a patron to support the faire we all love?
Festival Dates
Market of the Moons
August 7-8, 2021
Festival Times
August 7th:
   10am-7pm is Family Friendly Faire Fun!
   7pm- 10pm is our 18+ Market After Dark
August 8th:
  10am-5pm is Family Friendly Faire Fun! 
Directions
97 Fairgrounds Road, Cummington, MA
Directions
97 Fairgrounds Road, Cummington, MA